Shopping Cart
Your Cart is Empty
There was an error with PayPal
Click here to try again
Thank you for your business!
You should be receiving an order confirmation from Paypal shortly.
Exit Shopping Cart
| | |
| --- | --- |
| Posted on April 24, 2019 at 7:50 PM | |
The parallel between Birth and Death are undeniably similar.  You can certainly develop a plan, maybe even a plan B, but you will absolutely have to surrender to the unknown, sit in a place of trust and be at peace with not being in control of anything except the decisions made throughout... when will it happen, how will it happen and what decisions should one be prepared to make throughout, what questions should be asked so that the best decisions can be made.
Many of you may be familiar with the story of how I became a Doula and how I almost quit, https://www.integrativechildbirth.net/apps/blog/show/44178865-why-i-almost-quit-doula-ing" target="_blank">http://https://www.integrativechildbirth.net/apps/blog/show/44178865-why-i-almost-quit-doula-ing
Life is certainly a journey and this journey came full circle today!  For over 15 years as a Doula I have been honored to hold space with families as they navigated through their pregnancies, their births and their adjustment as new parents.  It became a very easy decision when I was asked again to hold space for a loved one who was coming to the end of her life.
She was family by choice, if you read the link above you may recognize that Debbie is my best-friends mother and my goddaughters grandmother. My bestfriend died suddenly 17 years ago when she was almost nine months pregnant.  Debbie chose my husband and I to be godparents to her then six year old daughter, Savannah.  Each year that passed we grew closer and closer as family, trust was earned and proven.  Nothing came easy to Debbie, she raised her children, she often worked multiple jobs, she always showed up for other family members and mothered almost everyone that needed it.  On the exterior she was tough, so tough but once she let you in, you had her whole heart.
During the holidays last year we noticed that Debbie wasn't feeling 100%, but she pushed on.  After the new year we really shared our concerns about her health and hoped would seek answers, we had no choice but to respect her as she refused and advocated for herself.  By March she couldn't deny that she needed to be seen and within the whirlwind of a week, she was rushed to the hospital, underwent tests and was ultimately diagnosed with Stage 4 Cancer.  She and I had a conversation just days prior about her wishes.  A birth plan but for the end of life (a death plan) and I promised to respect her throughout the process and to support her in all that she decided, as a Doula does.
Her choice was to our home on hospice.  She knew she would be coming to a place of peace and respect!  She also knew that we would care for Savannah as she began to grieve and as she navigated being a care provider for her dying grandmother at the age of TWENTY THREE.  Every day it was unselfish care, exhaustion, coordinating and unconditional love for a woman who spent her entire life caring for others.  Her dignity was maintained throughout. 
I watched my goddaughter grow as she tenderly cared for her grandmother every single day, she was tasked with doing things that even she didn't know she was capable of doing.  She was so grown up and honored her grandmother every single minute of every single day!  No one will every understand her life's journey but she is also strong, she has dreams and she will accomplish everything she sets out to, she deserves the utmost respect.  
On April 24th Debbie took her very last earthly breath.  She had a home death.  She went the way she said she wanted.  She lives within all of us... her words, her personality, her love.
What an honor it has been to support the opposite of entering the world!
She had a death plan.
She was heard when she advocated for herself.
She was respected.
She did it her way and on her time!
She is back with her daughter...
All of this is exactly as I have witnessed when others welcome their new life.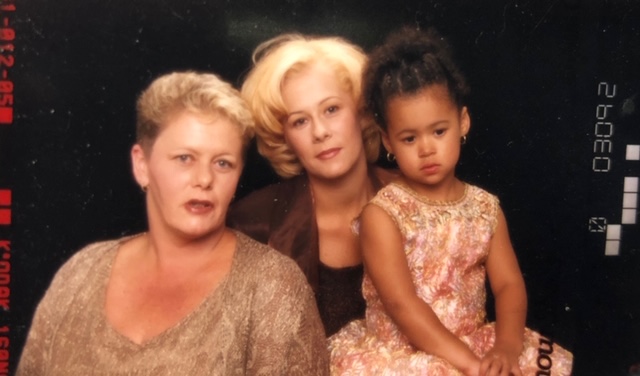 Savannah - you are so loved.  We are so proud of you and we will always be here for you!

Categories: Birth Professionals, Expecting Families

0

/