Shopping Cart
Your Cart is Empty
There was an error with PayPal
Click here to try again
Thank you for your business!
You should be receiving an order confirmation from Paypal shortly.
Exit Shopping Cart
| | |
| --- | --- |
| Posted on November 8, 2016 at 2:05 PM | |
Building Bridges...
Imagine just for a moment that FEAR surrounding childbirth was less and the SUPPORT for families was GREATER.  This is a vision I have had since beginning my journey as a mother over twenty-four years ago and a professional Doula over fifteen years ago. As an expectant family you no longer walk in fear as you enter the doors of a local hospital, instead you are supported, you are heard and you are respected!  As a professional Doula who adheres to a reputable scope of practice and code of conduct, you are welcomed as a valued member of the team.
This is happening now, the change is occurring and it took a long time to get here.
When I began my journey as a Birth Doula I was immediately blessed to have been surrounded my amazing mentors, these women paved the way before me, they laid the foundation and began building relations with key people who could help make the birthing world a better place. I was later honored to be trusted in making that vision a reality.
Joan Healy (here in spirit) was an incredible Nurse, Manager, Doula and Educator at Little Company of Mary in Torrance she was a true patient advocate.  She was so well educated and loved that she was heard.  When Doulas of the South Bay was formed (by many other amazing women Ellie Shea and Shirley Buzzoni to name a few), I was grandmothered in and soon after we were invited to be in attendance at every single Maternity Tour at this hospital, we were able to talk with the thousands of families that came through the tours every single week about the benefits of having a Doula for birth, we helped the director as we walked the tours with these families and we built relations with everyone including the staff.  The Doulas aren't paid to be there every single Sunday for hours at a time, oh no, we volunteer to spread the Doula word, not just for ourselves but for ALL Doulas.  We wanted to let families know that support and resources were available to them should they feel they needed it.
As an active Doula I have had the pleasure of attending many births at this hospital.  The one thing that was always consistent was that the Nurses were kind, respectful and continued Joan's example of being patient advocates.  Sure, I would guide families to tour both of the local hospitals and birth where they felt most comfortable (although their OB's would have a strong preference) we as Doulas go where ever the client decides.
Along this journey I realized very early on after being confronted by a Nurse one morning at 3 am as I was leaving a beautiful birth, that through our exchange of facts, Nurses aren't often taught bedside comfort techniques or often the properties of the medications they offer their patients.  This got the wheels spinning even more; how can we continue to build those bridges, close the gaps and be able to guide these families?
1. Encourage families to hire a Doula (check, we were doing this at the tours)
2. If they don't have a Doula, educate the Nurses (2016 a Dream come true)
3. Get back to true INFORMED CONSENT (slowly but surely)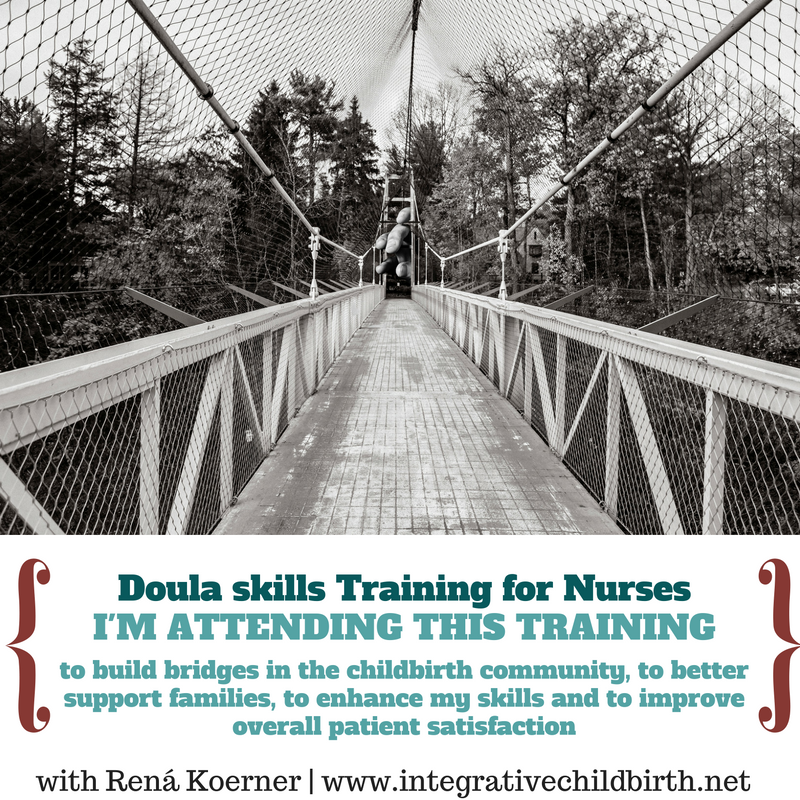 2016 a Dream come true; I had the best conversation of my Doula Trainer career with the Assistant Nurse Manager.  She and her manager wanted to decrease the hospitals overall C-section rate and improve Patient Satisfaction, they felt they could best achieve their goal if they began implementing much of what Doulas do (why because statistically we Doulas already had the knowledge on how to achieve this because they had been doing it for YEARS). This was going to be easy, take this information and let's make birth better for everyone!
In September of this year we held our very first training at the hospital for the Nurses.  We have had one training per month since then and many Nurses have attended, not because they had to BUT because they wanted to.  The hospital paid for their training and paid their salary for two full days as they attended the training... can you believe that they trusted so much that they did this for their Nurses?
Each and every Nurse (seasoned or new) has walked out of the training renewed and ready to help their patients in a way that they have never done before, they now have the physical and emotional skills to help their patients have the birth they envisioned.  They are now supportive of families who chose to have a normal birth, they don't fear not being able to guide them, see before they weren't against normal birth (which is often the perception), wrong, they just weren't ever taught how to help a family through the hardest thing they will ever do in their lifetime.
They hospital took this knowledge and began making new policies for each Nurse to follow and to take their level of respect for the birthing person to an entirely new level.They want to use inclusive language, they want to set families up for success, they too have an agenda that mirrors many families.  The Assistant Nurse Manager sat in on my first training, she took notes, she spoke up, she began planning for the future families who walked through their doors.  She later wrote a policy that is discussed at every huddle as the Nurses start their shifts.
This, this right here made me weep - physically brought me almost to my knees with an overwhelming sense of gratitide!  They got it, they heard the importance, they want families to feel safe!  I am so incredibly proud of them for taking the necessary steps and for implementing the change (shared with permission).
Providing a Safe Environment for your Patient
Did you know that greater than 60% of women have been violated in some way during their life? How will you know if your patient is one of these women? You may not know so you should take precautions with each patient to provide a safe environment for them.
What does that look like?
When possible allow doulas in triage. The doula will know the patient's history and has established a level of trust with this patient which could be helpful to you during this assessment time.
Ask permission before you touch your patient. As stated in the CAPPA Labor Doula Manual, "While we should always ask before we touch a client initially, with survivors it is critical that they be in charge of their own bodies at every opportunity." This includes raising or lowering the head of the bed as well.
Speak to patients at eye level, standing over someone while talking to them can be perceived as "dominant" body language. Find a chair or a stool to sit in while talking to them or raise their bed to accomplish the same goal.
Determine what language is safe for your patient. Ask them, what can I do to make you feel safe while you're here? Is there anything I should not say? Avoid using "relax" or "don't move". As stated in the CAPPA Labor Doula Manual, "The best way is to ask your client to create a list of words or phrases that she would like you to use".
Try to give the patient as much control as possible. Be mindful to let your patient and her partner know what to expect and give them time to process and ask questions before proceeding.
I will continue to live my purpose as a Doula, Educator and Trainer with my eye on the overall goal of trying to eliminate fear surrounding childbirth while building a community that supports families! My community is large, amazing and it's truly unstoppable.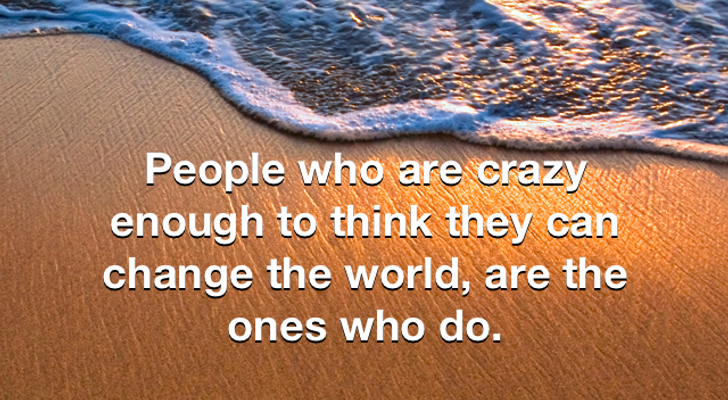 Categories: Birth Professionals, Expecting Families

0

/