Shopping Cart
Your Cart is Empty
There was an error with PayPal
Click here to try again
Thank you for your business!
You should be receiving an order confirmation from Paypal shortly.
Exit Shopping Cart
| | |
| --- | --- |
| Posted on September 19, 2016 at 11:50 PM | |
Where it all began
I had the extreme pleasure of being a compassionate friend who ultimately ended up supporting one of my best friends during the birth of her two boys.
Her first birth was in her words "horrific" over 18 years ago, she was treated unkindly and her own mother was in a fetal position crying during her labor and birth. Unknowingly, I stayed right by her side, maintaining eye contact and helping her find her voice while simply offering love to a friend.
She surprised me when she decided to have another baby, but this time through her own empowerment she changed hospitals and care providers. She asked me to be there again and I was so incredibly honored.
I did what any friend would do, I showed up with a box of tissues (because I knew how much she hated having buggers in her nose) and some other "helpful" goodies. Her nurse asked "oh, is this your Doula", we looked at each other and giggled that stupid girl giggle and replied "duh we are best friends". Shrugging it off and focusing on the task at hand.
I never left her side again, but stayed out of view of the box that ultimately became her focal point - with a cow jumping over the moon. She rocked in a chair, we laughed in between contractions, she appeared so strong and so at peace. She rocked some more and then her water broke! Soooo I did what any good friend would do, I moved her beautiful slippers so they wouldn't get ruined.
Quickly after her trip to the restroom to "clean up", things changed and we called for the nurse. She was progressing beautifully. Soon it was time to push, her doctor arrived and made small talk in between pushes, the room was calm, light hearted and very beautiful. The Doctor asked "is this your Doula" pointing his gloved up finger towards me, again we looked at each other and giggled, but this time I replied "hold on, what is this word that you speak of?", a short reply was given with very little details. Her amazingly beautiful son was born, we all celebrated and then I left them to enjoy his sweetness.
But this word kept burning in my ears and I'm the inquisitive type, I couldn't rest, I had to look it up - and I did (now remember this is a time where the intranet was brand new) - that's when I knew exactly what I wanted to be when I grew up.
See I have never typed this story before. This is where is all began and even before these two birth, I was attending births of friends and family while still in high school. I was just a silly kid excited to be with these loved ones while they had their babies, but now I had direction. It all made sense to me, it felt so natural and the knowledge came easy.
October 2001 I took my official Doula training!  This year I celebrate 15 years as a professional Doula!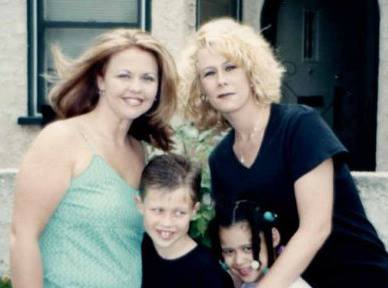 Why I almost quit
It was Sunday, July 28, 2002 my entire personal (and soon to be professional) world was turned upside down and it made me question my work as a Doula.
The Thursday before I sat at the local park, the sun was shining longer during the summer, my son had a baseball game and my other best friend, her daughter and finance showed up to watch my son play and cheer him on. We sat in the bleachers catching up, throwing out encouraging words to the team and a few choice words to the umpire I'm sure of it, when I noticed her toe nails. She much like myself, always keep our hands and feet manicured and clean. Her toe nails were jagged, uneven and not like her at all.
I asked her what was wrong, she said "her feet were killing her". I asked her to pick a day to come by the house I would give her a pedicure and hopefully bring comfort even if it was temporary. She agreed, then went on to tell me that she had gone to the Doctor two days prior. She was short of breathe when walking (even short distances), her feet were killing her and intuitively she knew something wasn't "normal". The Doctor said the baby was laying transverse and not to worry, so she left.
I saw her Thursday, she went to the OC Fair on Saturday and on Sunday I got a phone call. It was from my best friends future mother-in-law, I couldn't quit make out her words, she has a very strong accent but I was trying. See I thought she was calling to talk to me about the baby shower we were planning together. Then I heard one word "dead"… WHAT? I kept repeating, "I'm sorry I am having a hard time hearing and understand you, I'm so sorry"!
My best friends fiancé got on the line, I heard the word again "dead", not hearing all the words, I assumed he was telling me that the baby had passed, I said "what are you telling me", he said and I heard it very clear this time "she and the baby are dead"! My heart stopped...
What happened immediately after this is not completely clear to me, because when I came to in my mothers kitchen; two of my parents neighbors, my parents and future husband were all staring at me with the most horrific look in their eyes. They said I let out the most blood curdling scream.  All I remember was darkness - the world had gone completely black.
I don't remember the scream or how long my world went black, but when I came to, I knew I needed to go to the hospital. I arrived and was met by her fiancé, he lead me into the ER where her body laid - her mom and young daughter in a chair beside her glued to each other and in shock. The sadness for them, the emptiness in my heart, the questions in my head… it was a whirlwind. It seemed so unreal.
My best friend and her unborn daughter were gone! They weren't able to save her sweet baby by the time they arrived at the hospital.
The next many months were filled with grief, emptiness and it took every ounce of energy to make myself get up every single day and to keep living while being strong and a mom myself.  I went to my 9-5 job, I continued to take my son to school and his games, I had to be strong.  I offered unconditional offerings to my best friends mother and daughter, hoping they would allow me remain their support through it all, it was beyond imaginable what they were going through. I had to put my own sadness aside.
Why I stayed and never QUIT
She was my best friend and she was going to allow me to be her Doula. How could I possible be a Doula now? The one thing I wanted to make my career, took my best friend. How could I support families with grief in my heart?
See she was a Nurse, we had plans to grow in this journey together, maybe even open a center for families. I knew that I had to keep that dream alive, in her honor!
I vowed to serve families with an open, compassionate and honest heart. I would listen when they talked (I hear you! I actually listen to listen, not to respond), I encourage them to trust their instincts and their bodies (there is never any shame in being checked) and to be their own advocates. I trust them to open those lines of communication with their care providers, so that the outcome results in the best possible care.  I will be there to help them find that voice.
As a Doula I will never stop learning and researching for the families I get the privilege to support. I want to help them find factual based information so they can make true informed decisions about their care, create dialogue with those participating in their care and to help them find peace in the decisions - no regrets.
This journey has been the most difficult journey of my life, the most amazing journey of my life and now it has come full circle, it's all making sense to me now!
That little girl that lost her Mother 14 year ago, is my goddaughter! She came to me a year ago and said "godmom, I want to be a Doula too", "I have heard you on the phone, listened to you share about the work that you do and I want to do that too". My heart about exploded! Yes, sweet girl this is your stepping stone, you are going to be an amazing Doula, it's in your soul, be confident, be secure and don't stop there, keep living that passion because I'm your biggest fan and your Mother is always watching over for you, guiding you.  My goddaughter took her training recently, she has attended a birth and her destiny is nothing shy of greatness!
I'm writing this on what would have been my best friends "due date". I am so thankful to have had the honor of living this passion for what will be 15 years next month! Thank you families for entrusting me to be your support, you will never know the gratitude I have for you and your willingness to share your day with me, as your Doula.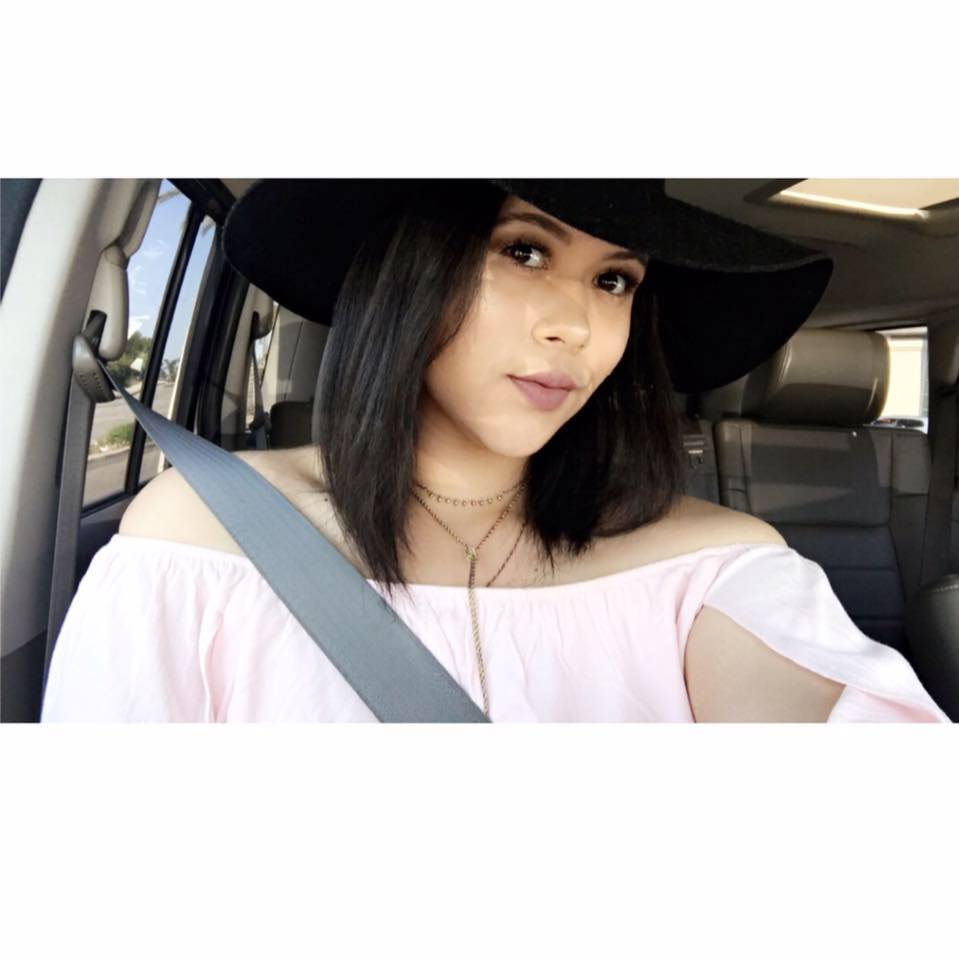 references:

I will never forget, in your honor Tammy Madden: http://rememberthemothers.org

Support my goddaughter, Savannah Madden: https://www.facebook.com/savvysupportservices/?pnref=story

The center is open and serving families: http://www.thelullabylounge.com




#doula #bestfriends #adoulasstory #childbirth #thelullabylounge #california #rememberthemothers #doulalife

Categories: Birth Professionals

0

/