Shopping Cart
Your Cart is Empty
There was an error with PayPal
Click here to try again
Thank you for your business!
You should be receiving an order confirmation from Paypal shortly.
Exit Shopping Cart
| | |
| --- | --- |
| Posted on June 2, 2016 at 4:20 PM | |
How are you choosing your Care Provider?  Have you given thought to the kind of birth and care you would prefer for your conception, pregnancy, labor, birth and recovery?
I've heard it many times:
"Well they've been my Gynecologist since I was 13"
"My neighbor said they were amazing"
"This is the only one who is covered by my insurance"
This is why I never make a Care Provider recommendation until I have asked and LISTENED to the response carefully.  Just because I think they are amazing, doesn't mean that is what YOU are looking for in a Care Provider.  Maybe your neighbor was sure to schedule her C-section by 32 weeks and you are wanting a normal birth!  Would that be the Care Provider for you?  Probably NOT!
Some things to consider and to discuss with your partner or support people:
"Do you want to birth in a Hospital, Birth Center or at Home"?
In a Hospital you may have the choice of an OB/GYN, CNM or a DO.
In a Birth Center or Home Birth you may have the choice of a CNM, CM, CPM, LM
In a Hospital Birth how do you envision your birth and does that Hospital support (vaginal birth, surgical births, natural births, water births) your birth vision? (ref: in CA find out your hospitals C-section rate http://www.cesareanrates.com/2015/02/Californiacesareanrates.html
The main difference between a Birth Center birth and a Home birth, is that a few hours after recovery either you drive home or we tuck you in, the Midwife will continue to folllow-up in home during your extended recovery.
"Do you want a natural/normal birth"?
If so, do you have the support people who believe in YOU and your ability to birth your baby this way?  Does the facility support this?
Take a Childbirth Class along with your partner or support person!
Everyone needs to be on the same page.
Hire a Doula!  Suze Orman says this is a NEED not a want!  
There are so many benefits of having a Doula support ALL of you.
Does your birth place support this type of birth, by having informed Nurses to support you.  
Do they offer one on one care?
Do they "allow" you to move around, change positions frequently and use the shower or tub.
What is their policy on monitoring you during labor, continuous, intermittent or a doppler.
Is an IV required, or will this restrict your movement.
"Do you want an Epidural, Laughing Gas or Narcotics during labor"?
Are you educated on the choices above?
If so, when is a good time to get these with minimal affects on your labor?
What if these options aren't available when you want them, what is your back-up plan?
What if they don't provide the relief you desired, what is your back-up plan?
If labor is progressing quickly, how will you cope?
These are just a few questions you should be asking yourself and that of the Care Provider and Birth Place that you are considering.  When you are uncomfortable and otherwise focused on birthing your baby is not the time to discover there are different agendas, goals or visions for YOUR birth.
Why is this VITAL?
During these conversations you begin to build trust in your Care Provider, so in the moment you hear their recommendation, there is discussion and you trust that although it wasn't want you wanted you know they didn't want that for you either, but it became medically necessary.  You further discover that your memories and healing from birth are easier because you were apart of that decision making and you trusted it was the best decision in the moment.  No regrets!
Having been present for over 500 births, there is a different energy in the room when parents feel they are compromising their birth vs a birth where the Care Provider comes in and supports the vision, offers encouragement, offers non-invasive alternatives, offer more time and provides additional support, you deserve that for your birth!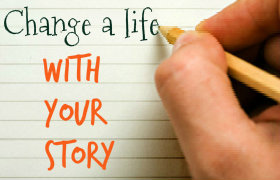 Categories: Expecting Families

0

/