Shopping Cart
Your Cart is Empty
There was an error with PayPal
Click here to try again
Thank you for your business!
You should be receiving an order confirmation from Paypal shortly.
Exit Shopping Cart
| | |
| --- | --- |
| Posted on February 1, 2016 at 1:00 PM | |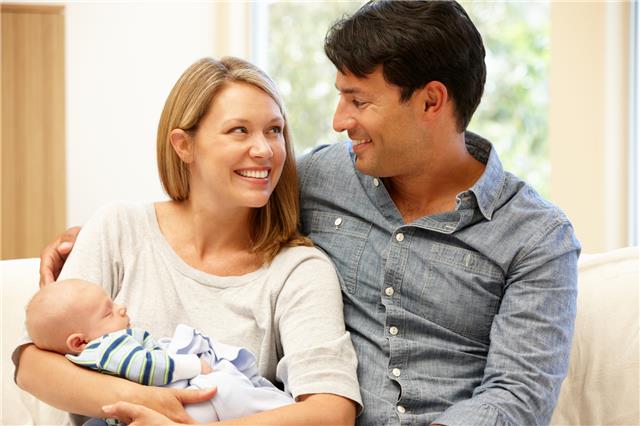 Congratulations!  Your baby has arrived...
In your minds eye you envision, you birth your baby peacefully, you bring your baby home, the entire family snuggles into each others arms, life continues as normal for the night and bed time approaches, you lay your perfectly sleeping baby down, you and partner nestle into one another, close your eyes and then you wake well rested and ready for another day of pure breath taking bliss!  Like the photo above.
Everyone well fed, time for a shower and even hair and makeup, clothes neatly pressed and coordinated - all is right in the world!  After all you are new parents, blessed with the greatest gifts.
Until you realize - society, social media and reality has failed you!  
You had "Expectations" that life would be as you see on television, in the magazines or the perfect posts on social media.
I want to help you prepare for the reality of these initial weeks.  Help you to have realistic expectations, so you aren't disappointed, you aren't concerned that something is wrong with YOU or that you are failing!
Your situation is NORMAL.
When you arrived home tender from the delivery, you realized there wasn't food in the house and you are in fact starving for something other than hospital food, so you send your partner out to grab to-go food.  You are exhausted just from the car ride home, the walk to the door that you collapse in a spot on the sofa.  Thankfully baby slept the whole ride home.
As the night time darkens you begin to doubt yourself and your abilities without the help of the hospital or birth center staff.  Then baby wakes, you feel and begin to wonder am I providing baby with enough milk - wow my breast are really starting to feel sore, swollen and heavy.
You have forgotten that you stayed in the hospital 2-4 days and that your milk comes in 3-5 days after birth - you begin to panic "am I engorged", NO you are full, your milk is coming in.  Your body is switching from providing baby with colostrum to mature milk, but you had forgotten about that.  Don't reach for the pump! Remember breastfeeding 101 = Demand and Supply, do not demand that your body makes more milk, unless directed by an actual IBCLC.  
Feed your baby on demand, but not every single time they cry.  Babies need to be soothed, comforted and loved.  Bonding occurs during this time too, but when we over feed, we have more spitting up (often diagnosed as reflux), learn baby calming techniques.  Besides partners are the better baby calmers, giving you a break while allowing them to feel good and spend quality time.
But that's not all, as soon as you laid your head down, baby woke - why because they do this every 1-4 hours, they are not meant to sleep through the nights!  They need to feed often, they burn calories quickly.  Once baby is fed, you can successfully put baby back down quickly, but I would advise that you not keep the house too quiet.  Think what is was like in utero for a baby, think about the noises at the hospital, now think about the stillness in your home.  Why do babies sleep so well at the hospital but suddenly stay away fussing for hours at home?
It's been a week, you are in the same clothes that you left the hospital in, you are covered in breastmilk because your are leaking, you haven't showered and makeup has no value here!
This my new parent friends is NORMAL!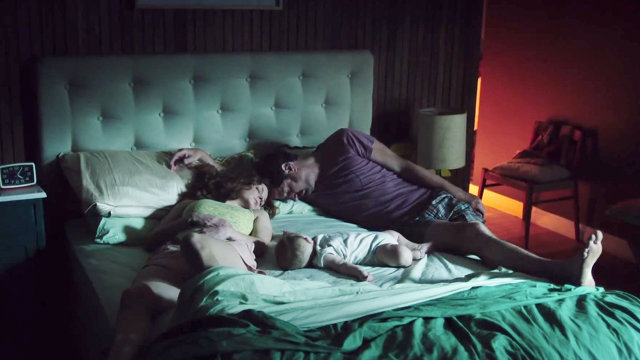 You will find balance, your will learn your new rhythm and you will be OK!  The first three weeks are the most challenging in all aspects, but it does get better!  Eventually you will begin to feel like yourself again, one thing to consider is that a Doula can help expedite this process.  Don't reinvent the wheel, allow them to come in an take care of you while you take care of your baby, allow them to teach you what they have known for years, they have tricks of the trade and wisdom that you so desperately need.  They share these things without bias.  You deserve to have the hands on training that will allow you to navigate this time with more ease than you anticipated.




Understand fact from fiction, know the realities of new parenting so that you keep your expectations real and know that you are not alone, and that there is trained, valuable, excellent help available to YOU!




Doulas, help your families prepare for the realness of being new parents, share with them that it can be challending in mind and body and help them build confidence in themselves through your support.  Stay tuned for a really great advanced Doula course on this very subject, Summer 2016.




Together we help families thrive!  Working toward the betterment of all families to help limit postpartum mood disorders for moms and dads/partners, build confidence and bring back the modern village needed to raise healthy famililes.




Rená Koerner

Birth professional for almost 15 years.




Categories: Expecting Families, Birth Professionals

0

/