| | |
| --- | --- |
| Posted on October 13, 2015 at 12:55 AM | |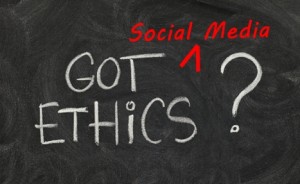 Someone has just discovered they are expecting a baby or recently delivered their baby!  This is exciting and you want to celebrate this news, the families accomplishments and the beauty surrounding such gloriousness... but is it your story to tell?
Social media gives us access to INSTANT results, news and information, reliable or otherwise.  Your Facebook, Twitter, Instagram, Flick or Snapchat often include todays fine meal or yesterdays mishap and you scramble for the most likes, comments or instant gratification from that post.  Well a new baby will certainly give you the results you may secretly desire, but again is it your story to tell?
The answer is NO!
I'm going to go as far to say it's the parents RIGHT to be the first to announce their story.  Family members please do not steal this moment from them!  They may not be able to announce this news right away, give them time to settle, recover and write about their journey.  Time could mean a full month or more, there is no limit.
There may be an entire back story to be shared, certain details they need to work through and a regrouping that needs to occur.  As they gather their thoughts, quietly provide them with what they do need from you;  a short visit to bring food, an older sibling for a visit, offer to do a chore around the house, run an errand or just be there when they reach out.
Do not steal their thunder!
Birth professionals, you too are accountable to this respectful act.  Often times parents sign consent or give permission to share their birth story, but please make sure your timing is appropriate.  Allow them to be the first, don't tag them on a post in Facebook!  This isn't the way most parents envision announcing the birth of their child.  Keep that space sacred and respected.  Once they have announced their arrival - then piggy back off of that with maybe a slight count of the events or timeline (NOT birth story). I would strongly recommend only recounting the events as they happened NOT your feelings or thoughts on the event, this takes away from their memory.  What if they have a completely different view of how it all happened?
Maybe you mentioned that mom pushed her baby out with ease?  And she's thinking "Bullshit!  I pushed hard and long, it was the toughest thing I have ever done in my life."  Have your just discredited her memories or her efforts in that one innocent statement?
We need to begin thinking about birth from the family and babies point of view.  Continue to share that YOU had the honor of attending a beautiful birth or having knowledge of such incredible accomplishments, but in no way do you paint that picture, nor do you take credit or responsibility for the event!
We as Doulas are not bound to HIPAAs laws but we should certainly act as though we are.  I cringe when I see Health Care Providers posting pictures along side their colleagues, and in the background I see a woman still laying on the operating table from her C-section, I know she did not consent to this type of posting!  What if that was YOU or someone you knew and loved.  
You can certainly post:  "I had the honor of attending a birth today!", "As a Doula, I was allowed to support a family as they traveled into parenthood".  Don't mention names, locations, gender or other identifying details.  Allow the family to tag you in that post if they feel inclined to do so.  NO photos unless they ask you to post, along with a signed photo release.  Because they may come out of their euphoric haze and be upset or disappointed with what they see.  Know the expectations ahead of time, talk with your clients about this.
Treat family and clients as you would want to be treated, show privacy and guard their memories - they last a lifetime!
Categories: Birth Professionals, Expecting Families