Shopping Cart
Your Cart is Empty
There was an error with PayPal
Click here to try again
Thank you for your business!
You should be receiving an order confirmation from Paypal shortly.
Exit Shopping Cart
The parallel between Birth and Death are undeniably similar.  You can certainly develop a plan, maybe even a plan B, but you will absolutely have to surrender to the unknown, sit in a place of trust and be at peace with not being in control of anything except the decisions made throughout... when will it happen, how will it happen and what decisions should one be prepared to make throughout, what questions should be asked so that the best decisions can be made.
Many of you may be familiar with the story of how I became a Doula and how I almost quit, https://www.integrativechildbirth.net/apps/blog/show/44178865-why-i-almost-quit-doula-ing" target="_blank">http://https://www.integrativechildbirth.net/apps/blog/show/44178865-why-i-almost-quit-doula-ing
Life is certainly a journey and this journey came full circle today!  For over 15 years as a Doula I have been honored to hold space with families as they navigated through their pregnancies, their births and their adjustment as new parents.  It became a very easy decision when I was asked again to hold space for a loved one who was coming to the end of her life.
She was family by choice, if you read the link above you may recognize that Debbie is my best-friends mother and my goddaughters grandmother. My bestfriend died suddenly 17 years ago when she was almost nine months pregnant.  Debbie chose my husband and I to be godparents to her then six year old daughter, Savannah.  Each year that passed we grew closer and closer as family, trust was earned and proven.  Nothing came easy to Debbie, she raised her children, she often worked multiple jobs, she always showed up for other family members and mothered almost everyone that needed it.  On the exterior she was tough, so tough but once she let you in, you had her whole heart.
During the holidays last year we noticed that Debbie wasn't feeling 100%, but she pushed on.  After the new year we really shared our concerns about her health and hoped would seek answers, we had no choice but to respect her as she refused and advocated for herself.  By March she couldn't deny that she needed to be seen and within the whirlwind of a week, she was rushed to the hospital, underwent tests and was ultimately diagnosed with Stage 4 Cancer.  She and I had a conversation just days prior about her wishes.  A birth plan but for the end of life (a death plan) and I promised to respect her throughout the process and to support her in all that she decided, as a Doula does.
Her choice was to our home on hospice.  She knew she would be coming to a place of peace and respect!  She also knew that we would care for Savannah as she began to grieve and as she navigated being a care provider for her dying grandmother at the age of TWENTY THREE.  Every day it was unselfish care, exhaustion, coordinating and unconditional love for a woman who spent her entire life caring for others.  Her dignity was maintained throughout. 
I watched my goddaughter grow as she tenderly cared for her grandmother every single day, she was tasked with doing things that even she didn't know she was capable of doing.  She was so grown up and honored her grandmother every single minute of every single day!  No one will every understand her life's journey but she is also strong, she has dreams and she will accomplish everything she sets out to, she deserves the utmost respect.  
On April 24th Debbie took her very last earthly breath.  She had a home death.  She went the way she said she wanted.  She lives within all of us... her words, her personality, her love.
What an honor it has been to support the opposite of entering the world!
She had a death plan.
She was heard when she advocated for herself.
She was respected.
She did it her way and on her time!
She is back with her daughter...
All of this is exactly as I have witnessed when others welcome their new life.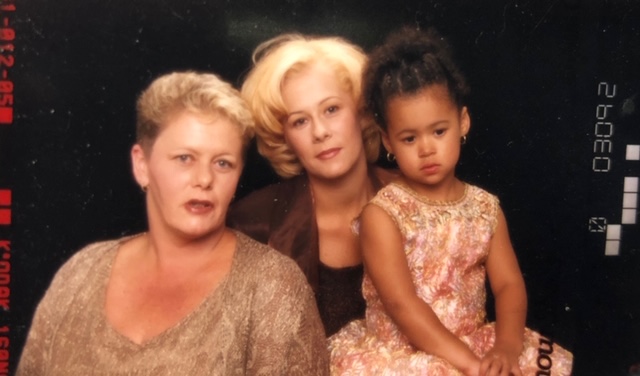 Savannah - you are so loved.  We are so proud of you and we will always be here for you!
If you are doing amazing things in the childbirth community, I know about it and I want others to know too!  I've decided to spotlight one amazing professional each month and share about their hidden talents with the world, or at least with those who read these blog posts.
I have come across some pretty amazing people during my years in this work and let's be honest they aren't recognized enough.  So many are running small businesses of their own, they have families, they work countless hours towards their passion and well damn it - they are making a difference!
Beyond all of that they have earned my trust by demonstrating integrity in their work, character in how they treat others and they provide excellent services.
~*~*~*~*~*~*~*~*~*~*~*~*~*~*~*~*~*~*~*~*~*~*~*~*~*~*~*~*~*~*~*~*~*~*~*~*~*~*
For JULY, I would love to introduce you to Dr. Yvette Castro, a.k.a Dr. Yvette
The owner of Bay Shore Wellness Chiropractic in Belmont Shores, CA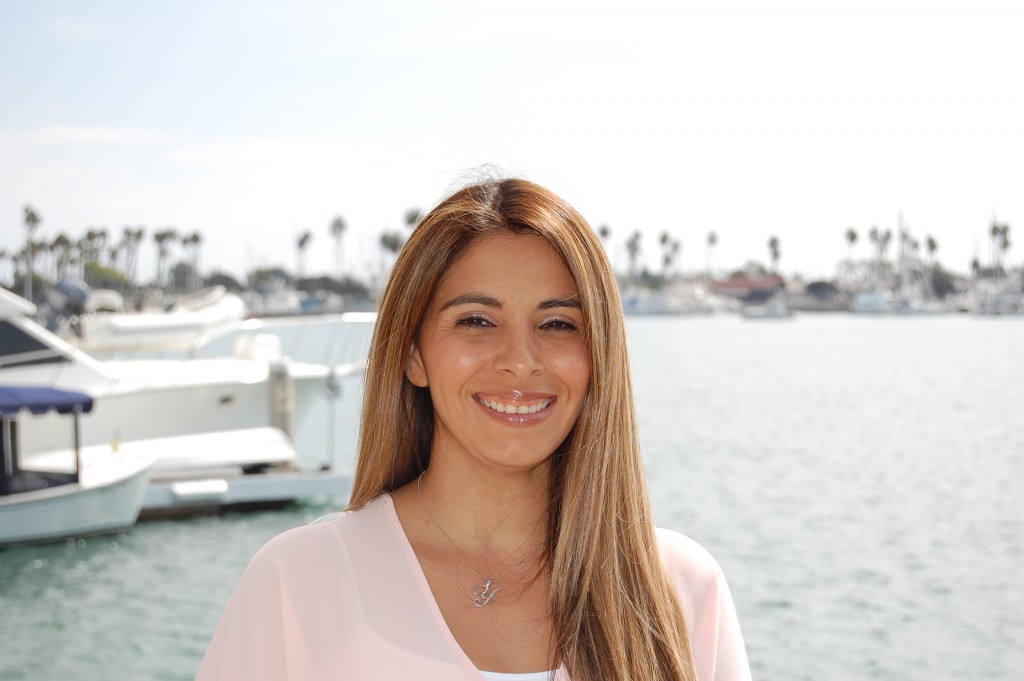 I have made countless suggestions to clients to see Dr. Yvette for prenatal Chiropractic care and NONE of them have been disappointed, in fact she exceeded all of their expectations.
Some thought it would be just a quick visit and a few "cracks".  What they learned was that she treats the whole body!  Her goal is to treat mom for comfort, alignment, to make the necessary adjustments and with a well balanced mom, baby will follow.
She specializes in pregnancy, sports and pediatric care, which is how I got to know her.  She and I met at local networking events.  As we talked it was obvious that she was truly passionate about helping others to feel better.  She doesn't make false promises about your care, she listens then offers sound support as well as factual based care.  She is extremely knowledgeable.  If she comes across something new, she will always reach out to her colleagues for guidance or make a referal to those that specialize in your area of care.
Full disclosure, I myself have been treated by her, so I am completely bias.  Also she has treated my son, his girlfriend and my granddaughter.  To say I trust her care is a complete understatement.
To learn more, click here: https://www.youtube.com/watch?v=p1mTrM3PaaM" target="_blank">Pregnancy and Chiropractic
Building Bridges...
Imagine just for a moment that FEAR surrounding childbirth was less and the SUPPORT for families was GREATER.  This is a vision I have had since beginning my journey as a mother over twenty-four years ago and a professional Doula over fifteen years ago. As an expectant family you no longer walk in fear as you enter the doors of a local hospital, instead you are supported, you are heard and you are respected!  As a professional Doula who adheres to a reputable scope of practice and code of conduct, you are welcomed as a valued member of the team.
This is happening now, the change is occurring and it took a long time to get here.
When I began my journey as a Birth Doula I was immediately blessed to have been surrounded my amazing mentors, these women paved the way before me, they laid the foundation and began building relations with key people who could help make the birthing world a better place. I was later honored to be trusted in making that vision a reality.
Joan Healy (here in spirit) was an incredible Nurse, Manager, Doula and Educator at Little Company of Mary in Torrance she was a true patient advocate.  She was so well educated and loved that she was heard.  When Doulas of the South Bay was formed (by many other amazing women Ellie Shea and Shirley Buzzoni to name a few), I was grandmothered in and soon after we were invited to be in attendance at every single Maternity Tour at this hospital, we were able to talk with the thousands of families that came through the tours every single week about the benefits of having a Doula for birth, we helped the director as we walked the tours with these families and we built relations with everyone including the staff.  The Doulas aren't paid to be there every single Sunday for hours at a time, oh no, we volunteer to spread the Doula word, not just for ourselves but for ALL Doulas.  We wanted to let families know that support and resources were available to them should they feel they needed it.
As an active Doula I have had the pleasure of attending many births at this hospital.  The one thing that was always consistent was that the Nurses were kind, respectful and continued Joan's example of being patient advocates.  Sure, I would guide families to tour both of the local hospitals and birth where they felt most comfortable (although their OB's would have a strong preference) we as Doulas go where ever the client decides.
Along this journey I realized very early on after being confronted by a Nurse one morning at 3 am as I was leaving a beautiful birth, that through our exchange of facts, Nurses aren't often taught bedside comfort techniques or often the properties of the medications they offer their patients.  This got the wheels spinning even more; how can we continue to build those bridges, close the gaps and be able to guide these families?
1. Encourage families to hire a Doula (check, we were doing this at the tours)
2. If they don't have a Doula, educate the Nurses (2016 a Dream come true)
3. Get back to true INFORMED CONSENT (slowly but surely)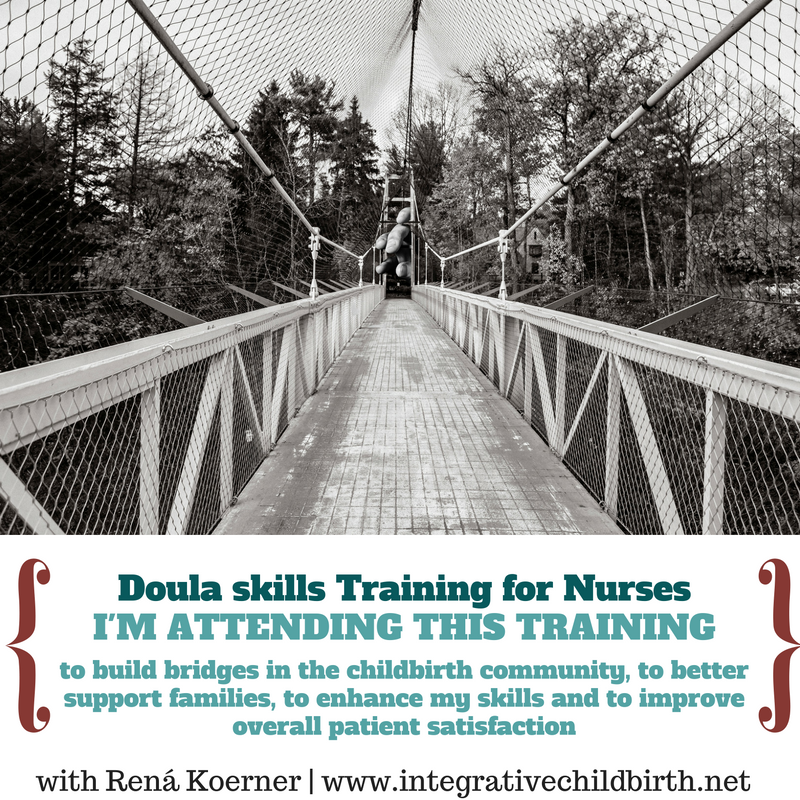 2016 a Dream come true; I had the best conversation of my Doula Trainer career with the Assistant Nurse Manager.  She and her manager wanted to decrease the hospitals overall C-section rate and improve Patient Satisfaction, they felt they could best achieve their goal if they began implementing much of what Doulas do (why because statistically we Doulas already had the knowledge on how to achieve this because they had been doing it for YEARS). This was going to be easy, take this information and let's make birth better for everyone!
In September of this year we held our very first training at the hospital for the Nurses.  We have had one training per month since then and many Nurses have attended, not because they had to BUT because they wanted to.  The hospital paid for their training and paid their salary for two full days as they attended the training... can you believe that they trusted so much that they did this for their Nurses?
Each and every Nurse (seasoned or new) has walked out of the training renewed and ready to help their patients in a way that they have never done before, they now have the physical and emotional skills to help their patients have the birth they envisioned.  They are now supportive of families who chose to have a normal birth, they don't fear not being able to guide them, see before they weren't against normal birth (which is often the perception), wrong, they just weren't ever taught how to help a family through the hardest thing they will ever do in their lifetime.
They hospital took this knowledge and began making new policies for each Nurse to follow and to take their level of respect for the birthing person to an entirely new level.They want to use inclusive language, they want to set families up for success, they too have an agenda that mirrors many families.  The Assistant Nurse Manager sat in on my first training, she took notes, she spoke up, she began planning for the future families who walked through their doors.  She later wrote a policy that is discussed at every huddle as the Nurses start their shifts.
This, this right here made me weep - physically brought me almost to my knees with an overwhelming sense of gratitide!  They got it, they heard the importance, they want families to feel safe!  I am so incredibly proud of them for taking the necessary steps and for implementing the change (shared with permission).
Providing a Safe Environment for your Patient
Did you know that greater than 60% of women have been violated in some way during their life? How will you know if your patient is one of these women? You may not know so you should take precautions with each patient to provide a safe environment for them.
What does that look like?
When possible allow doulas in triage. The doula will know the patient's history and has established a level of trust with this patient which could be helpful to you during this assessment time.
Ask permission before you touch your patient. As stated in the CAPPA Labor Doula Manual, "While we should always ask before we touch a client initially, with survivors it is critical that they be in charge of their own bodies at every opportunity." This includes raising or lowering the head of the bed as well.
Speak to patients at eye level, standing over someone while talking to them can be perceived as "dominant" body language. Find a chair or a stool to sit in while talking to them or raise their bed to accomplish the same goal.
Determine what language is safe for your patient. Ask them, what can I do to make you feel safe while you're here? Is there anything I should not say? Avoid using "relax" or "don't move". As stated in the CAPPA Labor Doula Manual, "The best way is to ask your client to create a list of words or phrases that she would like you to use".
Try to give the patient as much control as possible. Be mindful to let your patient and her partner know what to expect and give them time to process and ask questions before proceeding.
I will continue to live my purpose as a Doula, Educator and Trainer with my eye on the overall goal of trying to eliminate fear surrounding childbirth while building a community that supports families! My community is large, amazing and it's truly unstoppable.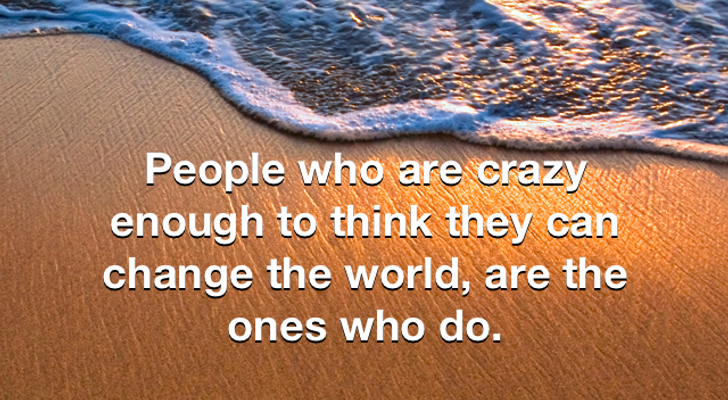 Where it all began
I had the extreme pleasure of being a compassionate friend who ultimately ended up supporting one of my best friends during the birth of her two boys.
Her first birth was in her words "horrific" over 18 years ago, she was treated unkindly and her own mother was in a fetal position crying during her labor and birth. Unknowingly, I stayed right by her side, maintaining eye contact and helping her find her voice while simply offering love to a friend.
She surprised me when she decided to have another baby, but this time through her own empowerment she changed hospitals and care providers. She asked me to be there again and I was so incredibly honored.
I did what any friend would do, I showed up with a box of tissues (because I knew how much she hated having buggers in her nose) and some other "helpful" goodies. Her nurse asked "oh, is this your Doula", we looked at each other and giggled that stupid girl giggle and replied "duh we are best friends". Shrugging it off and focusing on the task at hand.
I never left her side again, but stayed out of view of the box that ultimately became her focal point - with a cow jumping over the moon. She rocked in a chair, we laughed in between contractions, she appeared so strong and so at peace. She rocked some more and then her water broke! Soooo I did what any good friend would do, I moved her beautiful slippers so they wouldn't get ruined.
Quickly after her trip to the restroom to "clean up", things changed and we called for the nurse. She was progressing beautifully. Soon it was time to push, her doctor arrived and made small talk in between pushes, the room was calm, light hearted and very beautiful. The Doctor asked "is this your Doula" pointing his gloved up finger towards me, again we looked at each other and giggled, but this time I replied "hold on, what is this word that you speak of?", a short reply was given with very little details. Her amazingly beautiful son was born, we all celebrated and then I left them to enjoy his sweetness.
But this word kept burning in my ears and I'm the inquisitive type, I couldn't rest, I had to look it up - and I did (now remember this is a time where the intranet was brand new) - that's when I knew exactly what I wanted to be when I grew up.
See I have never typed this story before. This is where is all began and even before these two birth, I was attending births of friends and family while still in high school. I was just a silly kid excited to be with these loved ones while they had their babies, but now I had direction. It all made sense to me, it felt so natural and the knowledge came easy.
October 2001 I took my official Doula training!  This year I celebrate 15 years as a professional Doula!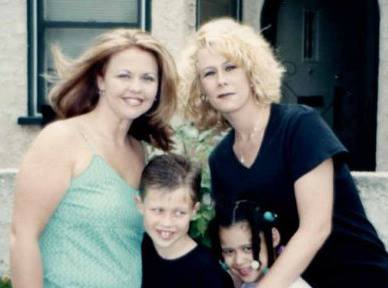 Why I almost quit
It was Sunday, July 28, 2002 my entire personal (and soon to be professional) world was turned upside down and it made me question my work as a Doula.
The Thursday before I sat at the local park, the sun was shining longer during the summer, my son had a baseball game and my other best friend, her daughter and finance showed up to watch my son play and cheer him on. We sat in the bleachers catching up, throwing out encouraging words to the team and a few choice words to the umpire I'm sure of it, when I noticed her toe nails. She much like myself, always keep our hands and feet manicured and clean. Her toe nails were jagged, uneven and not like her at all.
I asked her what was wrong, she said "her feet were killing her". I asked her to pick a day to come by the house I would give her a pedicure and hopefully bring comfort even if it was temporary. She agreed, then went on to tell me that she had gone to the Doctor two days prior. She was short of breathe when walking (even short distances), her feet were killing her and intuitively she knew something wasn't "normal". The Doctor said the baby was laying transverse and not to worry, so she left.
I saw her Thursday, she went to the OC Fair on Saturday and on Sunday I got a phone call. It was from my best friends future mother-in-law, I couldn't quit make out her words, she has a very strong accent but I was trying. See I thought she was calling to talk to me about the baby shower we were planning together. Then I heard one word "dead"… WHAT? I kept repeating, "I'm sorry I am having a hard time hearing and understand you, I'm so sorry"!
My best friends fiancé got on the line, I heard the word again "dead", not hearing all the words, I assumed he was telling me that the baby had passed, I said "what are you telling me", he said and I heard it very clear this time "she and the baby are dead"! My heart stopped...
What happened immediately after this is not completely clear to me, because when I came to in my mothers kitchen; two of my parents neighbors, my parents and future husband were all staring at me with the most horrific look in their eyes. They said I let out the most blood curdling scream.  All I remember was darkness - the world had gone completely black.
I don't remember the scream or how long my world went black, but when I came to, I knew I needed to go to the hospital. I arrived and was met by her fiancé, he lead me into the ER where her body laid - her mom and young daughter in a chair beside her glued to each other and in shock. The sadness for them, the emptiness in my heart, the questions in my head… it was a whirlwind. It seemed so unreal.
My best friend and her unborn daughter were gone! They weren't able to save her sweet baby by the time they arrived at the hospital.
The next many months were filled with grief, emptiness and it took every ounce of energy to make myself get up every single day and to keep living while being strong and a mom myself.  I went to my 9-5 job, I continued to take my son to school and his games, I had to be strong.  I offered unconditional offerings to my best friends mother and daughter, hoping they would allow me remain their support through it all, it was beyond imaginable what they were going through. I had to put my own sadness aside.
Why I stayed and never QUIT
She was my best friend and she was going to allow me to be her Doula. How could I possible be a Doula now? The one thing I wanted to make my career, took my best friend. How could I support families with grief in my heart?
See she was a Nurse, we had plans to grow in this journey together, maybe even open a center for families. I knew that I had to keep that dream alive, in her honor!
I vowed to serve families with an open, compassionate and honest heart. I would listen when they talked (I hear you! I actually listen to listen, not to respond), I encourage them to trust their instincts and their bodies (there is never any shame in being checked) and to be their own advocates. I trust them to open those lines of communication with their care providers, so that the outcome results in the best possible care.  I will be there to help them find that voice.
As a Doula I will never stop learning and researching for the families I get the privilege to support. I want to help them find factual based information so they can make true informed decisions about their care, create dialogue with those participating in their care and to help them find peace in the decisions - no regrets.
This journey has been the most difficult journey of my life, the most amazing journey of my life and now it has come full circle, it's all making sense to me now!
That little girl that lost her Mother 14 year ago, is my goddaughter! She came to me a year ago and said "godmom, I want to be a Doula too", "I have heard you on the phone, listened to you share about the work that you do and I want to do that too". My heart about exploded! Yes, sweet girl this is your stepping stone, you are going to be an amazing Doula, it's in your soul, be confident, be secure and don't stop there, keep living that passion because I'm your biggest fan and your Mother is always watching over for you, guiding you.  My goddaughter took her training recently, she has attended a birth and her destiny is nothing shy of greatness!
I'm writing this on what would have been my best friends "due date". I am so thankful to have had the honor of living this passion for what will be 15 years next month! Thank you families for entrusting me to be your support, you will never know the gratitude I have for you and your willingness to share your day with me, as your Doula.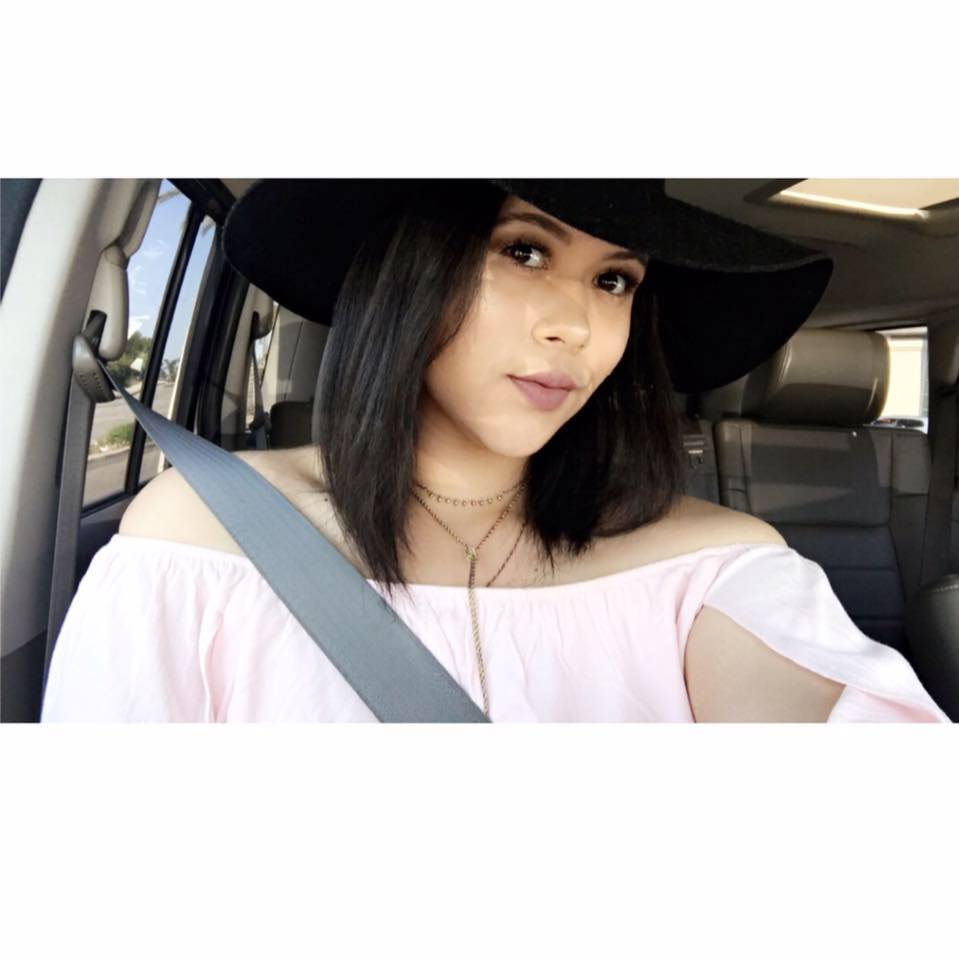 references:
I will never forget, in your honor Tammy Madden: http://rememberthemothers.org
Support my goddaughter, Savannah Madden: https://www.facebook.com/savvysupportservices/?pnref=story
The center is open and serving families: http://www.thelullabylounge.com
#doula #bestfriends #adoulasstory #childbirth #thelullabylounge #california #rememberthemothers #doulalife
Put your oxygen mask on first.
Recently inspired by a video watched on social media, it motivated me to look deeper into what we offer as Doulas, how that video applied to the work that we do and how can we better serve our clients.
As a Doula this is the advise we give every new parent. "You must put your oxygen mask on first, before you can care for anyone else". This is the most challenging for all new families, the guilt, the feeling of selfishness or shame for needing to take time and to recharge. Well this applies to all who do Doula/Birth work as well!
But why? We are choosing to be on-call for one to five births per month, we chose our hours as postpartum Doulas, we know our limits and for the most part chose what we can do within those limits so we find balance and harmony in our personal lives, as well as, with our sleep and our professional hours. The services we provide go well beyond just being with a client, we have office hours, administrative work to complete, meetings after hours to accommodate client schedules and more.
It may take us two days to recover from a birth or postpartum shift. The guilty voice inside us asks but, Why? We "weren't working as hard as the mom/parent"? "we are sleeping at the end of a shift"! It can often be so confusing, we try to justify why we shouldn't feel as exhausted.
Well the answer can be as simple as identifying whether we are Sympathetic or Empathetic with our clients;
Empathy is the ability to EXPERIENCE the feelings of another person.

Sympathy is caring and UNDERSTANDING for the feelings of others.
Are we sharing in their empathy thus FEELING their experience? Furthered by our compassion that translates these feelings into action?
We often enter this work because there was a passion that drove us out of the starting gate, the desire and the enthusiasm was strong, much like that initial oxytocin rush that keeps us going. Then it becomes apart of our lifestyle, we make adjustments and we continue through the exhaustion, the growing pains and the intensity we often feel when leaving a client.
We can turn this action into a healthy boundaries of providing support while caring for ourselves if we learn to just hold space. By holding space without being empathetic, moving into this place of sympathy we begin to offer gentle nonjudgemental support and guidance, releasing ourselves of feeling like we are responsible for our clients.
What does it mean to "hold space" for someone else?
"It means that we are willing to walk alongside another person in whatever journey they're on without judging them, making them feel inadequate, trying to fix them, or trying to impact the outcome. When we hold space for other people, we open our hearts, offer unconditional support, and let go of judgement and control." - by Heather Plett
How do we hold space in birth work?
Getting back to the basics of providing Physical, Emotional and Informational support.
When we learn to get out of the way, step aside and allow our clients to travel their own journey, we further allow them to feel supported, to get factual based information without our own agendas derailing their process, we in turn free ourselves of the pressure of being responsible for their outcomes. "It's not my birth, It's not my baby". We turn that agenda into TRUST, trusting that these parents are smart, capable and knowing parents. That they are going to do what is best for themselves and their family. We don't have the power of knowing what's best for them.
Heal yourself of your own birth.
Had I known then, what I know now! Classic Doula mantra. You made the best decision for you in the moment! Give yourself GRACE. Because of your experience you became more informed. You have this knowledge to share with families to apply as they see fit. You are a vessel of knowledge while removing the EMPATHETIC characteristics from your service. Their experience will never be the same as your experience, your birth story should remain that way without projection onto your clients. You aren't there to save them.
Tranformation.
Your families are traveling a journey of true transformation. Because of their own experiences they will go down a road that will lead them to have their own growth and life changing opportunities, example: I had a client who was a college professor with degrees in areas unrelated to birth work, after her first child she became a doula and after her second child she packed up went to an ivy league school where she just graduated with her Midwifery license - her personal experience was life changing all because she was surrounded by people who just held space.
Allow yourself to grow.
As we sit in this place of trust, we allow ourselves to grow and to learn. It takes one time for you to stand back and to trust for you to truly see the power of what's happening. Maybe you wanted to strongly encourage a mom to do something or to avoid doing something, but you kept within your scope of nonjudgemental support and as it all unfolded you realize it had to happen this way for a reason. You now clearly see the reason and became so thankful for trusting in those parents for their intuition or gut instinct. You become HUMBLE.
Think of the freedom you can allow yourself where you can provide amazing Doula support to your clients while also caring for yourself.
#doulas #avoidingburnout #areyoudoulamaterial #takingcareofyourself
Often I am asked what a Doula charges, NEVER have I been asked what is a Doula worth?
This question is so important! I'm probably not going to win any popularity contest with this post, but it is my personal opinion and feeling on this subject for so many years and I'd like to share it. Furthermore the timing could not have been more perfect when someone tagged me in this post on facebook just this morning (thanks Jessica and Jillian Michaels):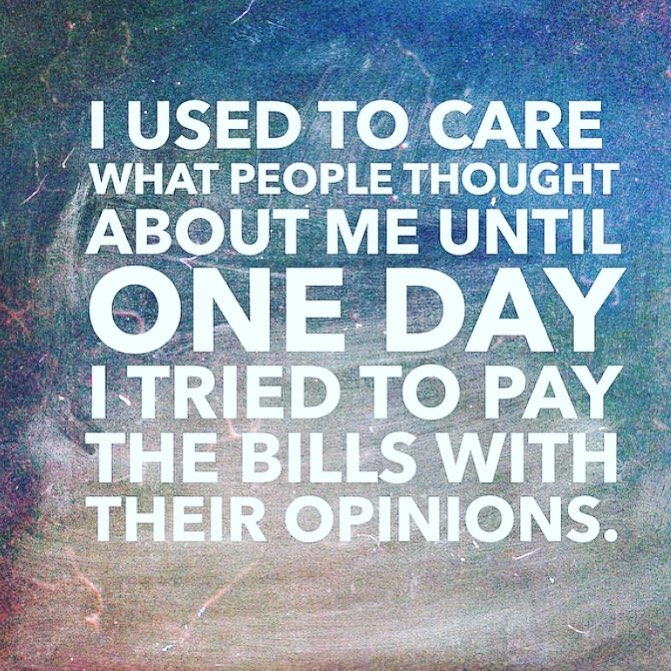 How is your WORTH measured?
The emphasis everywhere on facebook, in person meetings, addtional "advanced Doula trainings" is on making money! Doulas need to be charging more! Know your worth! Well I ask you, is your worth measured by the amount of money you make or what you are charging?
I can not for the life of me get my head around this concept.  I personally don't care what you charge, it is none of my business.  It only affects me when I am teaching to a room full of new Doulas and we discuss what the going rate is for Doulas or I have to answer to a potential client who asks why I'm not charging enough/more, because they just interviewed with a Doula who has five years experience to my 15 years, less than 100 births to my 500 attended, living in the same area and they are charging over $3,000.
Well the answer is quite simple, I don't measure my worth by the fee I charge for the work that I do, I measure it by the value I place on myself and the services I provide my clients.  Furthermore I need to know that the clients I chose to work with VALUE my services and that they respect me as a professional offering them continuous support and as someone who is giving tirelessly for you them! (read what was written to the client about what Doulas do for them: http://www.integrativechildbirth.net/apps/blog/show/43889071-what-is-a-doula-worth-).  And I personally want Doula support to be obtainable for families!!!
Just this week I met with a repeat client.  Their finances are not what they were when they had their first child, so they asked if I could be there but for a discounted rate.  Sure I have bills to pay, my families budget that needs to be met and all of this was taken into consideration when I agreed to do it!  I can't imagine how difficult it must have been for them to even have to ask for a discount.  I agreed to do it because she said "I would love your support for my labor and I want to respect you and your profession".  She was being honest and raw and showing respect to a profession that I hold dear.
Did I just discredit the work Doulas do by agreeing to a discount, NO!  I represented the true foundation in which this profession was built.  Every family deserves support!
Yes, I am using a lot of "I" statements in this blog which is so out of character for me, often I speak from a general place when I have gathered information or knowledge from many views and try to make sense of it.  I truly have heard both sides of the argument when it comes to Doulas having value, Doulas charging what they are worth, Doulas making a living wage.  You can not argue that integrity in the value is the utmost important component of what we do.
Doulas are so important and do have bills to pay but that is not in question here.  All of those points are valid, but I can't help to think that you will earn your worth when you start putting more emphasis on the value of the support you are providing and less on the amount you are making.
Doulas please stop making assumptions about your potential clients, because you went to the interview at their home and saw a Mercedes parked in the driveway or their home is larger or more lavished than others.  This is no indication of their ability to pay a Doula or to pay what you are charging;
Maybe they just learned what a Doula was and that they knew they could benefit, so they didn't work that into the budget for this month.

Possibly that Mercedes was a gift or a hand me down car from a relative that had the means.

That Michael Kors bag was a gift from their Goddaughter who just received a settlement from her deceased mothers life insurance policy.

The huge house they are living in and the reason they can afford a Doula is because they moved back in with their parents to make ends meet.

Maybe they don't honestly understand what you are worth!  Education is key.
This is an opportunity to represent the entire profession and educate families on the value and worth of a professional Doula who is committed to serving them!
Remember who you are while showing respect for those who have paved the way before you!  You would never start in your CEO position for a fortune 500 company making the same thing as the person who served in that same position for over 30 years.  You will never come out of cosmetology school earning the same as stylist who has been doing this same job for 15 years, or the tattoo artist who has agreed to be your preceptor and you the apprentice but you want to make the same wage they are making... respect is earned.  You will eventually!  You will work hard and maybe in the beginning you take more clients to meet your monthly budget and as time passes you increase your fee, taking less clients and still meeting your families needs.
At no point am I saying you can not earn what you need to meet your needs.  You should absolutely earn a living wage!  How you do it will determine your character, your integrity and the overall WORTH you place on the value of the services you are providing and how that represents the entire Doula profession.  This is not a get rich profession.  This is a profession of serving selflessly for better birth outcomes and overall client birth or postpartum satisfaction.
Often I am asked what a Doula charges, NEVER have I been asked what is a Doula worth?
What is your Doula WORTH to you?  The answer to that is simple, you don't know yet.  You have not truly benefited from her knowledge, compassion, commitment to you, your birth or your newborn baby.
With any hope you have interviewed Doulas, received feedback about your Doula from reliable sources, had a raw conversation about your expectations (read about expectations here http://www.integrativechildbirth.net/apps/blog/show/43775641-expectations-vs-reality) with this potential Doula and then decided if she was the best fit for your family.
Should cost be a consideration in your decision making?  Absolutely, every family has a budget!  When setting your budget you should consider what your Doula is worth!   What is your Doula offering you?  How is your relationship mutually respected?  Their profession is so important to them that they spend countless hours furthering their education to benefit you.  They read all the new studies/ published research articles available to bring you the most current up to date statistics so that it will help you to generate a conversation with your care provider, allowing you to make informed decisions about your birth or child.  They attend advanced Doula trainings to even further the support they can offer to you. They are apart of a community far larger than you can imagine that allows them to have extended knowledge at their fingertips for you.  They attend local meetings to stay connected with other professionals so they can learn but also to meet that special someone that they would trust their clients to and who would be available to back them up in the event they become sick.
A Doulas biggest fear is missing a call from a client in need or the call that it's time!  Or to be super sick should their client need them and they don't dare take this illness into their birth place or home.  We spend so much time praying that illness or bad cell reception are avoided, because we want to serve you the best we can.
Doulas give up family time, eating their favorite foods (i.e garlic or onions) or wearing their favorite perfumes out of respect for you, should they be called to your birth or assist you when you arrive home with your newest addition.  They often take separate cars to events in case they are called away (they don't want to cheat other family members asking them to miss said event) as long as that event is within a 30 miles ratius of your home or birth place (because they want to get to you quickly).  They keep their car packed with their "birth clothes", snacks because they are committed to being there for as long as you need them.  They keep their gas tanks relatively full, again so they can get to you without delay.  They don't turn off their phones at night (and it's never out of sight during the day), anticipating your call (even though family members on the other side of the globe are forgetful and text at all hours interrupting sleep.  They don't take last minute family trips because they want to be available for you in case you need them.  They have to be super organized so that party goes on without them because they were called away to be with you, or that their own home life is in extreme order so they don't disrupt the harmony they so desperately strive for.
When a Doula is with you or your family, they often don't eat or go to the potty for hours because it could disrupt the peaceful flow.  They don't sit down and remain on their feet for hours because that double hip squeeze is the only thing helping you through each contraction.  They remain close by in case you reach out or do everything they can to ensure you are as comfortable as you can be, calm and trusting in that very moment.  They are keeping a watchful eye so they can bring you awareness if something that may be offered that wasn't in your original plan and being that voice of reason when other decisions are being considered.  Allowing you again to ask good questions and making choices that you hopefully won't later regret.
Being on-call 24 hours a day 7 days a week is a choice Doulas make, answering your emails and text messages throughout your pregnancy and labor without setting office hours is also a choice, they chose to do this because they are committed to serving you!  So what is their time and commitment worth?
All Doulas charge a rate that they feel is conducive to what they are offering and what they need to make to further support their family.  Much of that is based on their experience, their self worth, what they are giving up in their own lives to share in this important day in your life that we consider an honor to be apart of.
Above all what Doulas may really need is your respect and appreciation for their time, endless support, the fact that they genuinely care about you and your family.  It goes far beyond what happens on the day you give birth or your first weeks as a new parent - it's so so so much more.
Was it worth it to you to spend the money on someone who is committed to you?  To be your navigation system in unchartered waters?  To be the one who cares enough, that she gives up so much to be fully present for you while offering wisdom for a better experience?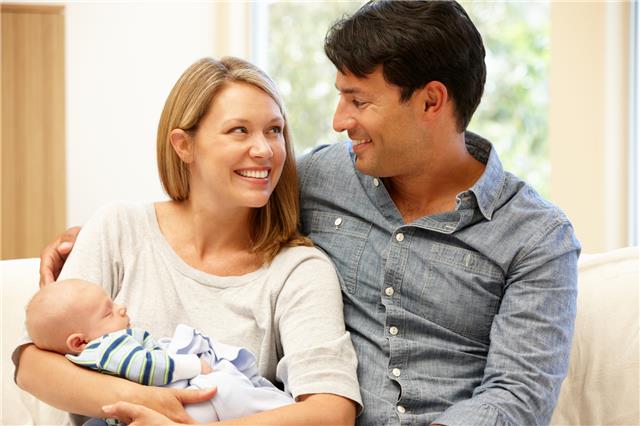 Congratulations!  Your baby has arrived...
In your minds eye you envision, you birth your baby peacefully, you bring your baby home, the entire family snuggles into each others arms, life continues as normal for the night and bed time approaches, you lay your perfectly sleeping baby down, you and partner nestle into one another, close your eyes and then you wake well rested and ready for another day of pure breath taking bliss!  Like the photo above.
Everyone well fed, time for a shower and even hair and makeup, clothes neatly pressed and coordinated - all is right in the world!  After all you are new parents, blessed with the greatest gifts.
Until you realize - society, social media and reality has failed you!  
You had "Expectations" that life would be as you see on television, in the magazines or the perfect posts on social media.
I want to help you prepare for the reality of these initial weeks.  Help you to have realistic expectations, so you aren't disappointed, you aren't concerned that something is wrong with YOU or that you are failing!
Your situation is NORMAL.
When you arrived home tender from the delivery, you realized there wasn't food in the house and you are in fact starving for something other than hospital food, so you send your partner out to grab to-go food.  You are exhausted just from the car ride home, the walk to the door that you collapse in a spot on the sofa.  Thankfully baby slept the whole ride home.
As the night time darkens you begin to doubt yourself and your abilities without the help of the hospital or birth center staff.  Then baby wakes, you feel and begin to wonder am I providing baby with enough milk - wow my breast are really starting to feel sore, swollen and heavy.
You have forgotten that you stayed in the hospital 2-4 days and that your milk comes in 3-5 days after birth - you begin to panic "am I engorged", NO you are full, your milk is coming in.  Your body is switching from providing baby with colostrum to mature milk, but you had forgotten about that.  Don't reach for the pump! Remember breastfeeding 101 = Demand and Supply, do not demand that your body makes more milk, unless directed by an actual IBCLC.  
Feed your baby on demand, but not every single time they cry.  Babies need to be soothed, comforted and loved.  Bonding occurs during this time too, but when we over feed, we have more spitting up (often diagnosed as reflux), learn baby calming techniques.  Besides partners are the better baby calmers, giving you a break while allowing them to feel good and spend quality time.
But that's not all, as soon as you laid your head down, baby woke - why because they do this every 1-4 hours, they are not meant to sleep through the nights!  They need to feed often, they burn calories quickly.  Once baby is fed, you can successfully put baby back down quickly, but I would advise that you not keep the house too quiet.  Think what is was like in utero for a baby, think about the noises at the hospital, now think about the stillness in your home.  Why do babies sleep so well at the hospital but suddenly stay away fussing for hours at home?
It's been a week, you are in the same clothes that you left the hospital in, you are covered in breastmilk because your are leaking, you haven't showered and makeup has no value here!
This my new parent friends is NORMAL!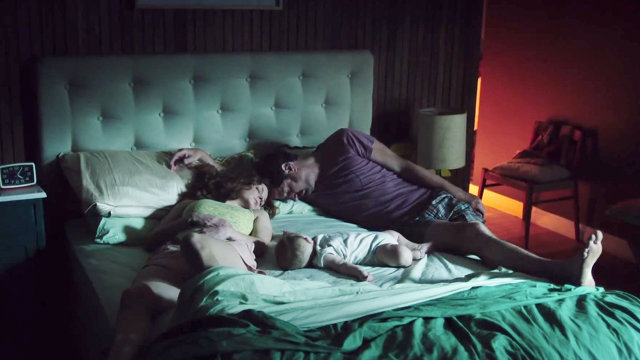 You will find balance, your will learn your new rhythm and you will be OK!  The first three weeks are the most challenging in all aspects, but it does get better!  Eventually you will begin to feel like yourself again, one thing to consider is that a Doula can help expedite this process.  Don't reinvent the wheel, allow them to come in an take care of you while you take care of your baby, allow them to teach you what they have known for years, they have tricks of the trade and wisdom that you so desperately need.  They share these things without bias.  You deserve to have the hands on training that will allow you to navigate this time with more ease than you anticipated.
Understand fact from fiction, know the realities of new parenting so that you keep your expectations real and know that you are not alone, and that there is trained, valuable, excellent help available to YOU!
Doulas, help your families prepare for the realness of being new parents, share with them that it can be challending in mind and body and help them build confidence in themselves through your support.  Stay tuned for a really great advanced Doula course on this very subject, Summer 2016.
Together we help families thrive!  Working toward the betterment of all families to help limit postpartum mood disorders for moms and dads/partners, build confidence and bring back the modern village needed to raise healthy famililes.
Rená Koerner
Birth professional for almost 15 years.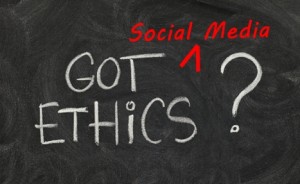 Someone has just discovered they are expecting a baby or recently delivered their baby!  This is exciting and you want to celebrate this news, the families accomplishments and the beauty surrounding such gloriousness... but is it your story to tell?




Social media gives us access to INSTANT results, news and information, reliable or otherwise.  Your Facebook, Twitter, Instagram, Flick or Snapchat often include todays fine meal or yesterdays mishap and you scramble for the most likes, comments or instant gratification from that post.  Well a new baby will certainly give you the results you may secretly desire, but again is it your story to tell?




The answer is NO!




I'm going to go as far to say it's the parents RIGHT to be the first to announce their story.  Family members please do not steal this moment from them!  They may not be able to announce this news right away, give them time to settle, recover and write about their journey.  Time could mean a full month or more, there is no limit.




There may be an entire back story to be shared, certain details they need to work through and a regrouping that needs to occur.  As they gather their thoughts, quietly provide them with what they do need from you;  a short visit to bring food, an older sibling for a visit, offer to do a chore around the house, run an errand or just be there when they reach out.




Do not steal their thunder!




Birth professionals, you too are accountable to this respectful act.  Often times parents sign consent or give permission to share their birth story, but please make sure your timing is appropriate.  Allow them to be the first, don't tag them on a post in Facebook!  This isn't the way most parents envision announcing the birth of their child.  Keep that space sacred and respected.  Once they have announced their arrival - then piggy back off of that with maybe a slight count of the events or timeline (NOT birth story). I would strongly recommend only recounting the events as they happened NOT your feelings or thoughts on the event, this takes away from their memory.  What if they have a completely different view of how it all happened?




Maybe you mentioned that mom pushed her baby out with ease?  And she's thinking "Bullshit!  I pushed hard and long, it was the toughest thing I have ever done in my life."  Have your just discredited her memories or her efforts in that one innocent statement?




We need to begin thinking about birth from the family and babies point of view.  Continue to share that YOU had the honor of attending a beautiful birth or having knowledge of such incredible accomplishments, but in no way do you paint that picture, nor do you take credit or responsibility for the event!




We as Doulas are not bound to HIPAAs laws but we should certainly act as though we are.  I cringe when I see Health Care Providers posting pictures along side their colleagues, and in the background I see a woman still laying on the operating table from her C-section, I know she did not consent to this type of posting!  What if that was YOU or someone you knew and loved.  




You can certainly post:  "I had the honor of attending a birth today!", "As a Doula, I was allowed to support a family as they traveled into parenthood".  Don't mention names, locations, gender or other identifying details.  Allow the family to tag you in that post if they feel inclined to do so.  NO photos unless they ask you to post, along with a signed photo release.  Because they may come out of their euphoric haze and be upset or disappointed with what they see.  Know the expectations ahead of time, talk with your clients about this.

 

Treat family and clients as you would want to be treated, show privacy and guard their memories - they last a lifetime!

EXPECTATIONS, EXPECTATIONS, EXPECTATIONS!!!




We all have them, but are they realistic and have they been communicated?  If not, are you setting other up to fail you!?!




As new parents you have "hollywood" visions of what life will be like with your new baby.  Everyone dressed in white, baby snuggled blissfully in your arms, the window dressings blowing in the gentle wind of the window that overlooks the meadows... raise your hand if this actually applies to you?  SHOCKING not very many will raise their hand, because it's fantasy.  The reality is having a baby requires patience, realistic expectations and probably an additional village to help you to raise your baby.  




Then hire a Postpartum Doula and be sure to communicate your needs.  Otherwise you may be disappointed.  Is it sleep that you desire?  A shower? A warm meal as a couple?  Help with learning babies cues? How not to have baby sooth ONLY at the breast?  For each family these expectations are different.  You and your support person can make this time near to the utopia described above, with just a little communication.




If you have a Birth Doula, what you think you need and what you may end up needing may change... in the moment do your best to find your words.  During the interview be sure to explain your expectations.  "I will need you in early labor", "I may need you to be my primary support person", "I love touch, this is what I want all throughout labor", if you don't communicate these things during the interview, the Doula may not know what she's signing up for and she may disappoint.  The honest open communication can help families determine what Doula is BEST for them.




Doulas, please LISTEN!  Studies have shown almost every single person listens to respond!  Don't listen while thinking of what YOU want to say, listen to what the family is actually saying to you.  Hear the words!  If you have taken my training you know this is instrumental in improving your Doula skills.  If you hear what the family is saying and you don't feel you can achieve those expectations, please refer them to another Doula.  Don't compromise your business practices in exchange for a disappointed client.  Everyone wins when there is honest - open communication.




Build your community!  Set yourself and your support up for success!




Read more in the most recent CAPPA Connection

0

/