Shopping Cart
Your Cart is Empty
There was an error with PayPal
Click here to try again
Thank you for your business!
You should be receiving an order confirmation from Paypal shortly.
Exit Shopping Cart
The parallel between Birth and Death are undeniably similar.  You can certainly develop a plan, maybe even a plan B, but you will absolutely have to surrender to the unknown, sit in a place of trust and be at peace with not being in control of anything except the decisions made throughout... when will it happen, how will it happen and what decisions should one be prepared to make throughout, what questions should be asked so that the best decisions can be made.
Many of you may be familiar with the story of how I became a Doula and how I almost quit, https://www.integrativechildbirth.net/apps/blog/show/44178865-why-i-almost-quit-doula-ing" target="_blank">http://https://www.integrativechildbirth.net/apps/blog/show/44178865-why-i-almost-quit-doula-ing
Life is certainly a journey and this journey came full circle today!  For over 15 years as a Doula I have been honored to hold space with families as they navigated through their pregnancies, their births and their adjustment as new parents.  It became a very easy decision when I was asked again to hold space for a loved one who was coming to the end of her life.
She was family by choice, if you read the link above you may recognize that Debbie is my best-friends mother and my goddaughters grandmother. My bestfriend died suddenly 17 years ago when she was almost nine months pregnant.  Debbie chose my husband and I to be godparents to her then six year old daughter, Savannah.  Each year that passed we grew closer and closer as family, trust was earned and proven.  Nothing came easy to Debbie, she raised her children, she often worked multiple jobs, she always showed up for other family members and mothered almost everyone that needed it.  On the exterior she was tough, so tough but once she let you in, you had her whole heart.
During the holidays last year we noticed that Debbie wasn't feeling 100%, but she pushed on.  After the new year we really shared our concerns about her health and hoped would seek answers, we had no choice but to respect her as she refused and advocated for herself.  By March she couldn't deny that she needed to be seen and within the whirlwind of a week, she was rushed to the hospital, underwent tests and was ultimately diagnosed with Stage 4 Cancer.  She and I had a conversation just days prior about her wishes.  A birth plan but for the end of life (a death plan) and I promised to respect her throughout the process and to support her in all that she decided, as a Doula does.
Her choice was to our home on hospice.  She knew she would be coming to a place of peace and respect!  She also knew that we would care for Savannah as she began to grieve and as she navigated being a care provider for her dying grandmother at the age of TWENTY THREE.  Every day it was unselfish care, exhaustion, coordinating and unconditional love for a woman who spent her entire life caring for others.  Her dignity was maintained throughout. 
I watched my goddaughter grow as she tenderly cared for her grandmother every single day, she was tasked with doing things that even she didn't know she was capable of doing.  She was so grown up and honored her grandmother every single minute of every single day!  No one will every understand her life's journey but she is also strong, she has dreams and she will accomplish everything she sets out to, she deserves the utmost respect.  
On April 24th Debbie took her very last earthly breath.  She had a home death.  She went the way she said she wanted.  She lives within all of us... her words, her personality, her love.
What an honor it has been to support the opposite of entering the world!
She had a death plan.
She was heard when she advocated for herself.
She was respected.
She did it her way and on her time!
She is back with her daughter...
All of this is exactly as I have witnessed when others welcome their new life.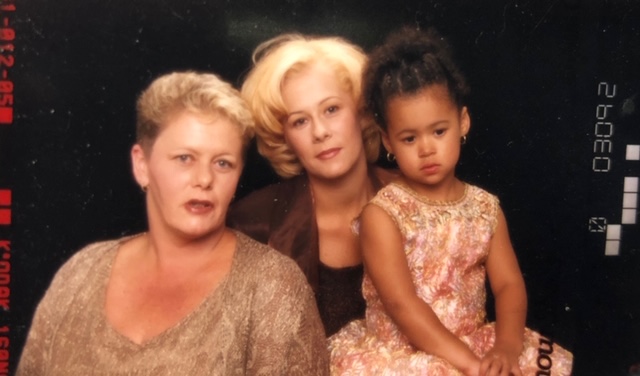 Savannah - you are so loved.  We are so proud of you and we will always be here for you!
If you are doing amazing things in the childbirth community, I know about it and I want others to know too!  I've decided to spotlight one amazing professional each month and share about their hidden talents with the world, or at least with those who read these blog posts.
I have come across some pretty amazing people during my years in this work and let's be honest they aren't recognized enough.  So many are running small businesses of their own, they have families, they work countless hours towards their passion and well damn it - they are making a difference!
Beyond all of that they have earned my trust by demonstrating integrity in their work, character in how they treat others and they provide excellent services.
~*~*~*~*~*~*~*~*~*~*~*~*~*~*~*~*~*~*~*~*~*~*~*~*~*~*~*~*~*~*~*~*~*~*~*~*~*~*
For JULY, I would love to introduce you to Dr. Yvette Castro, a.k.a Dr. Yvette
The owner of Bay Shore Wellness Chiropractic in Belmont Shores, CA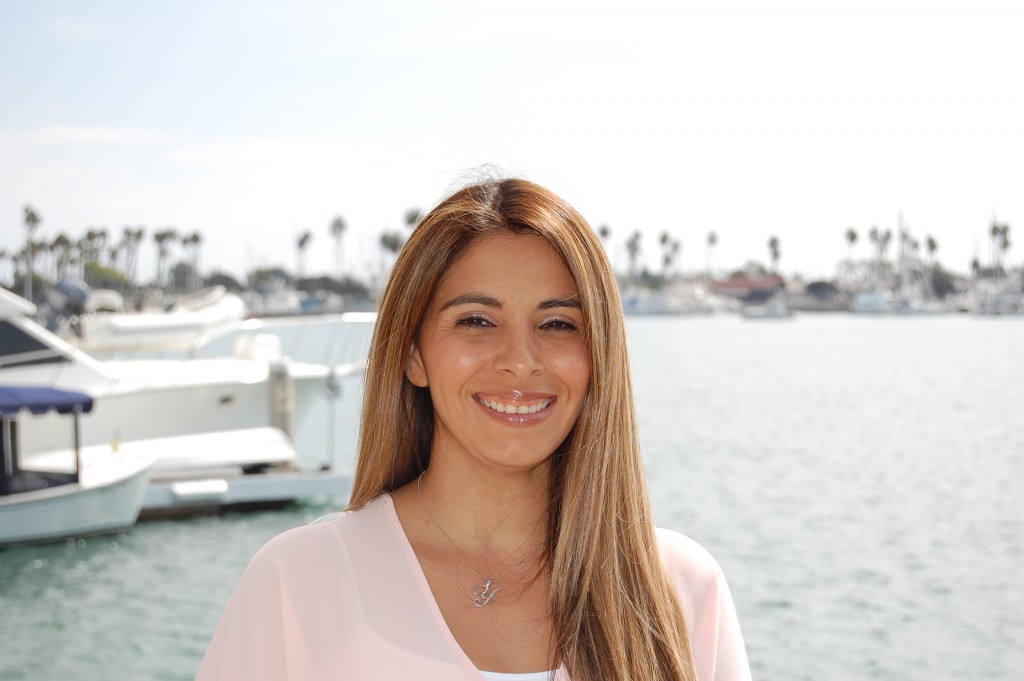 I have made countless suggestions to clients to see Dr. Yvette for prenatal Chiropractic care and NONE of them have been disappointed, in fact she exceeded all of their expectations.
Some thought it would be just a quick visit and a few "cracks".  What they learned was that she treats the whole body!  Her goal is to treat mom for comfort, alignment, to make the necessary adjustments and with a well balanced mom, baby will follow.
She specializes in pregnancy, sports and pediatric care, which is how I got to know her.  She and I met at local networking events.  As we talked it was obvious that she was truly passionate about helping others to feel better.  She doesn't make false promises about your care, she listens then offers sound support as well as factual based care.  She is extremely knowledgeable.  If she comes across something new, she will always reach out to her colleagues for guidance or make a referal to those that specialize in your area of care.
Full disclosure, I myself have been treated by her, so I am completely bias.  Also she has treated my son, his girlfriend and my granddaughter.  To say I trust her care is a complete understatement.
To learn more, click here: https://www.youtube.com/watch?v=p1mTrM3PaaM" target="_blank">Pregnancy and Chiropractic
Building Bridges...
Imagine just for a moment that FEAR surrounding childbirth was less and the SUPPORT for families was GREATER.  This is a vision I have had since beginning my journey as a mother over twenty-four years ago and a professional Doula over fifteen years ago. As an expectant family you no longer walk in fear as you enter the doors of a local hospital, instead you are supported, you are heard and you are respected!  As a professional Doula who adheres to a reputable scope of practice and code of conduct, you are welcomed as a valued member of the team.
This is happening now, the change is occurring and it took a long time to get here.
When I began my journey as a Birth Doula I was immediately blessed to have been surrounded my amazing mentors, these women paved the way before me, they laid the foundation and began building relations with key people who could help make the birthing world a better place. I was later honored to be trusted in making that vision a reality.
Joan Healy (here in spirit) was an incredible Nurse, Manager, Doula and Educator at Little Company of Mary in Torrance she was a true patient advocate.  She was so well educated and loved that she was heard.  When Doulas of the South Bay was formed (by many other amazing women Ellie Shea and Shirley Buzzoni to name a few), I was grandmothered in and soon after we were invited to be in attendance at every single Maternity Tour at this hospital, we were able to talk with the thousands of families that came through the tours every single week about the benefits of having a Doula for birth, we helped the director as we walked the tours with these families and we built relations with everyone including the staff.  The Doulas aren't paid to be there every single Sunday for hours at a time, oh no, we volunteer to spread the Doula word, not just for ourselves but for ALL Doulas.  We wanted to let families know that support and resources were available to them should they feel they needed it.
As an active Doula I have had the pleasure of attending many births at this hospital.  The one thing that was always consistent was that the Nurses were kind, respectful and continued Joan's example of being patient advocates.  Sure, I would guide families to tour both of the local hospitals and birth where they felt most comfortable (although their OB's would have a strong preference) we as Doulas go where ever the client decides.
Along this journey I realized very early on after being confronted by a Nurse one morning at 3 am as I was leaving a beautiful birth, that through our exchange of facts, Nurses aren't often taught bedside comfort techniques or often the properties of the medications they offer their patients.  This got the wheels spinning even more; how can we continue to build those bridges, close the gaps and be able to guide these families?
1. Encourage families to hire a Doula (check, we were doing this at the tours)
2. If they don't have a Doula, educate the Nurses (2016 a Dream come true)
3. Get back to true INFORMED CONSENT (slowly but surely)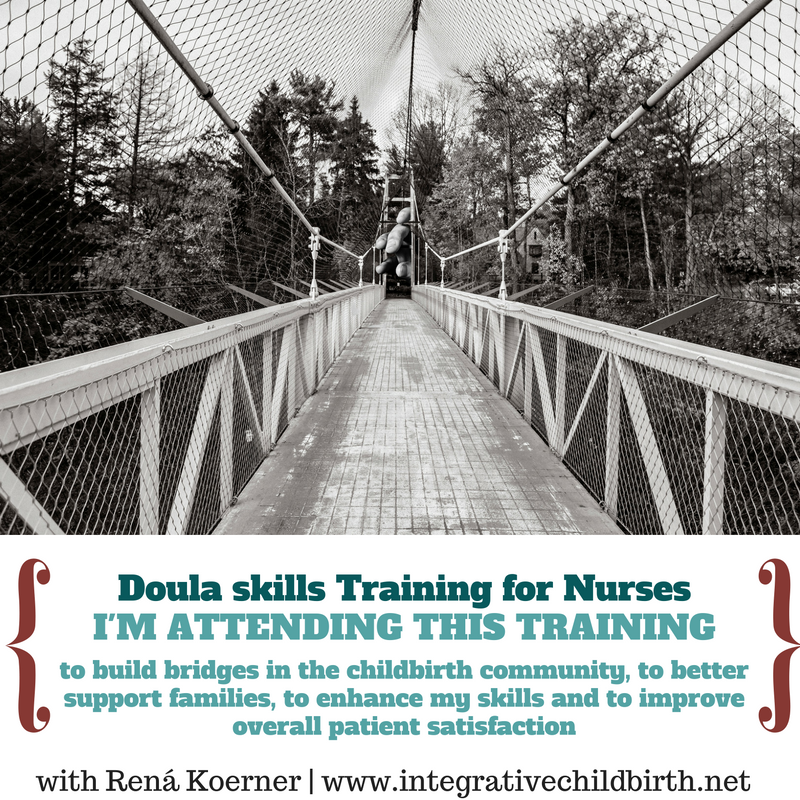 2016 a Dream come true; I had the best conversation of my Doula Trainer career with the Assistant Nurse Manager.  She and her manager wanted to decrease the hospitals overall C-section rate and improve Patient Satisfaction, they felt they could best achieve their goal if they began implementing much of what Doulas do (why because statistically we Doulas already had the knowledge on how to achieve this because they had been doing it for YEARS). This was going to be easy, take this information and let's make birth better for everyone!
In September of this year we held our very first training at the hospital for the Nurses.  We have had one training per month since then and many Nurses have attended, not because they had to BUT because they wanted to.  The hospital paid for their training and paid their salary for two full days as they attended the training... can you believe that they trusted so much that they did this for their Nurses?
Each and every Nurse (seasoned or new) has walked out of the training renewed and ready to help their patients in a way that they have never done before, they now have the physical and emotional skills to help their patients have the birth they envisioned.  They are now supportive of families who chose to have a normal birth, they don't fear not being able to guide them, see before they weren't against normal birth (which is often the perception), wrong, they just weren't ever taught how to help a family through the hardest thing they will ever do in their lifetime.
They hospital took this knowledge and began making new policies for each Nurse to follow and to take their level of respect for the birthing person to an entirely new level.They want to use inclusive language, they want to set families up for success, they too have an agenda that mirrors many families.  The Assistant Nurse Manager sat in on my first training, she took notes, she spoke up, she began planning for the future families who walked through their doors.  She later wrote a policy that is discussed at every huddle as the Nurses start their shifts.
This, this right here made me weep - physically brought me almost to my knees with an overwhelming sense of gratitide!  They got it, they heard the importance, they want families to feel safe!  I am so incredibly proud of them for taking the necessary steps and for implementing the change (shared with permission).
Providing a Safe Environment for your Patient
Did you know that greater than 60% of women have been violated in some way during their life? How will you know if your patient is one of these women? You may not know so you should take precautions with each patient to provide a safe environment for them.
What does that look like?
When possible allow doulas in triage. The doula will know the patient's history and has established a level of trust with this patient which could be helpful to you during this assessment time.
Ask permission before you touch your patient. As stated in the CAPPA Labor Doula Manual, "While we should always ask before we touch a client initially, with survivors it is critical that they be in charge of their own bodies at every opportunity." This includes raising or lowering the head of the bed as well.
Speak to patients at eye level, standing over someone while talking to them can be perceived as "dominant" body language. Find a chair or a stool to sit in while talking to them or raise their bed to accomplish the same goal.
Determine what language is safe for your patient. Ask them, what can I do to make you feel safe while you're here? Is there anything I should not say? Avoid using "relax" or "don't move". As stated in the CAPPA Labor Doula Manual, "The best way is to ask your client to create a list of words or phrases that she would like you to use".
Try to give the patient as much control as possible. Be mindful to let your patient and her partner know what to expect and give them time to process and ask questions before proceeding.
I will continue to live my purpose as a Doula, Educator and Trainer with my eye on the overall goal of trying to eliminate fear surrounding childbirth while building a community that supports families! My community is large, amazing and it's truly unstoppable.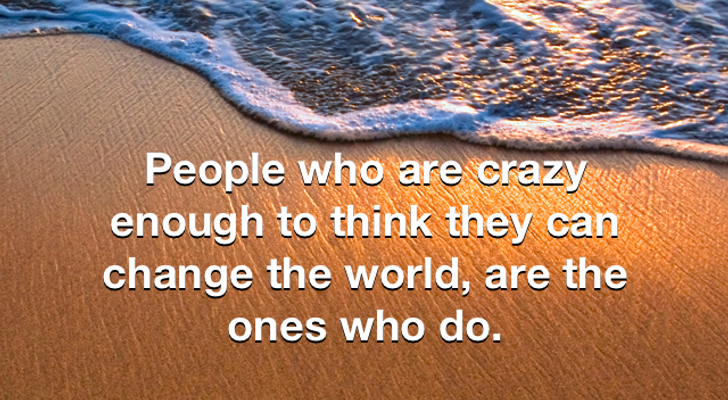 How are you choosing your Care Provider?  Have you given thought to the kind of birth and care you would prefer for your conception, pregnancy, labor, birth and recovery?
I've heard it many times:
"Well they've been my Gynecologist since I was 13"
"My neighbor said they were amazing"
"This is the only one who is covered by my insurance"
This is why I never make a Care Provider recommendation until I have asked and LISTENED to the response carefully.  Just because I think they are amazing, doesn't mean that is what YOU are looking for in a Care Provider.  Maybe your neighbor was sure to schedule her C-section by 32 weeks and you are wanting a normal birth!  Would that be the Care Provider for you?  Probably NOT!
Some things to consider and to discuss with your partner or support people:
"Do you want to birth in a Hospital, Birth Center or at Home"?
In a Hospital you may have the choice of an OB/GYN, CNM or a DO.
In a Birth Center or Home Birth you may have the choice of a CNM, CM, CPM, LM
In a Hospital Birth how do you envision your birth and does that Hospital support (vaginal birth, surgical births, natural births, water births) your birth vision? (ref: in CA find out your hospitals C-section rate http://www.cesareanrates.com/2015/02/Californiacesareanrates.html
The main difference between a Birth Center birth and a Home birth, is that a few hours after recovery either you drive home or we tuck you in, the Midwife will continue to folllow-up in home during your extended recovery.
"Do you want a natural/normal birth"?
If so, do you have the support people who believe in YOU and your ability to birth your baby this way?  Does the facility support this?
Take a Childbirth Class along with your partner or support person!
Everyone needs to be on the same page.
Hire a Doula!  Suze Orman says this is a NEED not a want!  
There are so many benefits of having a Doula support ALL of you.
Does your birth place support this type of birth, by having informed Nurses to support you.  
Do they offer one on one care?
Do they "allow" you to move around, change positions frequently and use the shower or tub.
What is their policy on monitoring you during labor, continuous, intermittent or a doppler.
Is an IV required, or will this restrict your movement.
"Do you want an Epidural, Laughing Gas or Narcotics during labor"?
Are you educated on the choices above?
If so, when is a good time to get these with minimal affects on your labor?
What if these options aren't available when you want them, what is your back-up plan?
What if they don't provide the relief you desired, what is your back-up plan?
If labor is progressing quickly, how will you cope?
These are just a few questions you should be asking yourself and that of the Care Provider and Birth Place that you are considering.  When you are uncomfortable and otherwise focused on birthing your baby is not the time to discover there are different agendas, goals or visions for YOUR birth.
Why is this VITAL?
During these conversations you begin to build trust in your Care Provider, so in the moment you hear their recommendation, there is discussion and you trust that although it wasn't want you wanted you know they didn't want that for you either, but it became medically necessary.  You further discover that your memories and healing from birth are easier because you were apart of that decision making and you trusted it was the best decision in the moment.  No regrets!
Having been present for over 500 births, there is a different energy in the room when parents feel they are compromising their birth vs a birth where the Care Provider comes in and supports the vision, offers encouragement, offers non-invasive alternatives, offer more time and provides additional support, you deserve that for your birth!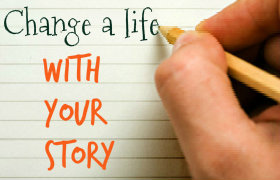 Often I am asked what a Doula charges, NEVER have I been asked what is a Doula worth?
What is your Doula WORTH to you?  The answer to that is simple, you don't know yet.  You have not truly benefited from her knowledge, compassion, commitment to you, your birth or your newborn baby.
With any hope you have interviewed Doulas, received feedback about your Doula from reliable sources, had a raw conversation about your expectations (read about expectations here http://www.integrativechildbirth.net/apps/blog/show/43775641-expectations-vs-reality) with this potential Doula and then decided if she was the best fit for your family.
Should cost be a consideration in your decision making?  Absolutely, every family has a budget!  When setting your budget you should consider what your Doula is worth!   What is your Doula offering you?  How is your relationship mutually respected?  Their profession is so important to them that they spend countless hours furthering their education to benefit you.  They read all the new studies/ published research articles available to bring you the most current up to date statistics so that it will help you to generate a conversation with your care provider, allowing you to make informed decisions about your birth or child.  They attend advanced Doula trainings to even further the support they can offer to you. They are apart of a community far larger than you can imagine that allows them to have extended knowledge at their fingertips for you.  They attend local meetings to stay connected with other professionals so they can learn but also to meet that special someone that they would trust their clients to and who would be available to back them up in the event they become sick.
A Doulas biggest fear is missing a call from a client in need or the call that it's time!  Or to be super sick should their client need them and they don't dare take this illness into their birth place or home.  We spend so much time praying that illness or bad cell reception are avoided, because we want to serve you the best we can.
Doulas give up family time, eating their favorite foods (i.e garlic or onions) or wearing their favorite perfumes out of respect for you, should they be called to your birth or assist you when you arrive home with your newest addition.  They often take separate cars to events in case they are called away (they don't want to cheat other family members asking them to miss said event) as long as that event is within a 30 miles ratius of your home or birth place (because they want to get to you quickly).  They keep their car packed with their "birth clothes", snacks because they are committed to being there for as long as you need them.  They keep their gas tanks relatively full, again so they can get to you without delay.  They don't turn off their phones at night (and it's never out of sight during the day), anticipating your call (even though family members on the other side of the globe are forgetful and text at all hours interrupting sleep.  They don't take last minute family trips because they want to be available for you in case you need them.  They have to be super organized so that party goes on without them because they were called away to be with you, or that their own home life is in extreme order so they don't disrupt the harmony they so desperately strive for.
When a Doula is with you or your family, they often don't eat or go to the potty for hours because it could disrupt the peaceful flow.  They don't sit down and remain on their feet for hours because that double hip squeeze is the only thing helping you through each contraction.  They remain close by in case you reach out or do everything they can to ensure you are as comfortable as you can be, calm and trusting in that very moment.  They are keeping a watchful eye so they can bring you awareness if something that may be offered that wasn't in your original plan and being that voice of reason when other decisions are being considered.  Allowing you again to ask good questions and making choices that you hopefully won't later regret.
Being on-call 24 hours a day 7 days a week is a choice Doulas make, answering your emails and text messages throughout your pregnancy and labor without setting office hours is also a choice, they chose to do this because they are committed to serving you!  So what is their time and commitment worth?
All Doulas charge a rate that they feel is conducive to what they are offering and what they need to make to further support their family.  Much of that is based on their experience, their self worth, what they are giving up in their own lives to share in this important day in your life that we consider an honor to be apart of.
Above all what Doulas may really need is your respect and appreciation for their time, endless support, the fact that they genuinely care about you and your family.  It goes far beyond what happens on the day you give birth or your first weeks as a new parent - it's so so so much more.
Was it worth it to you to spend the money on someone who is committed to you?  To be your navigation system in unchartered waters?  To be the one who cares enough, that she gives up so much to be fully present for you while offering wisdom for a better experience?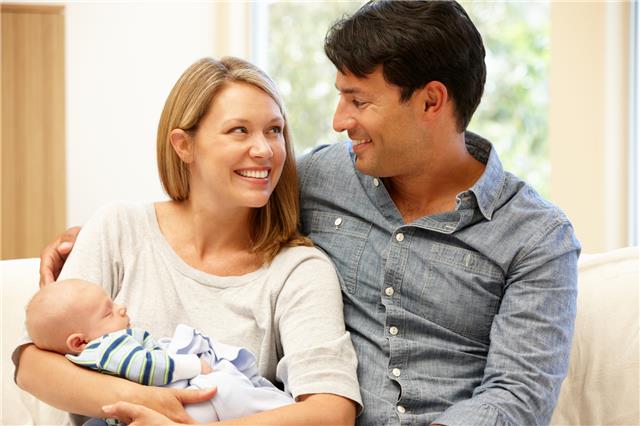 Congratulations!  Your baby has arrived...
In your minds eye you envision, you birth your baby peacefully, you bring your baby home, the entire family snuggles into each others arms, life continues as normal for the night and bed time approaches, you lay your perfectly sleeping baby down, you and partner nestle into one another, close your eyes and then you wake well rested and ready for another day of pure breath taking bliss!  Like the photo above.
Everyone well fed, time for a shower and even hair and makeup, clothes neatly pressed and coordinated - all is right in the world!  After all you are new parents, blessed with the greatest gifts.
Until you realize - society, social media and reality has failed you!  
You had "Expectations" that life would be as you see on television, in the magazines or the perfect posts on social media.
I want to help you prepare for the reality of these initial weeks.  Help you to have realistic expectations, so you aren't disappointed, you aren't concerned that something is wrong with YOU or that you are failing!
Your situation is NORMAL.
When you arrived home tender from the delivery, you realized there wasn't food in the house and you are in fact starving for something other than hospital food, so you send your partner out to grab to-go food.  You are exhausted just from the car ride home, the walk to the door that you collapse in a spot on the sofa.  Thankfully baby slept the whole ride home.
As the night time darkens you begin to doubt yourself and your abilities without the help of the hospital or birth center staff.  Then baby wakes, you feel and begin to wonder am I providing baby with enough milk - wow my breast are really starting to feel sore, swollen and heavy.
You have forgotten that you stayed in the hospital 2-4 days and that your milk comes in 3-5 days after birth - you begin to panic "am I engorged", NO you are full, your milk is coming in.  Your body is switching from providing baby with colostrum to mature milk, but you had forgotten about that.  Don't reach for the pump! Remember breastfeeding 101 = Demand and Supply, do not demand that your body makes more milk, unless directed by an actual IBCLC.  
Feed your baby on demand, but not every single time they cry.  Babies need to be soothed, comforted and loved.  Bonding occurs during this time too, but when we over feed, we have more spitting up (often diagnosed as reflux), learn baby calming techniques.  Besides partners are the better baby calmers, giving you a break while allowing them to feel good and spend quality time.
But that's not all, as soon as you laid your head down, baby woke - why because they do this every 1-4 hours, they are not meant to sleep through the nights!  They need to feed often, they burn calories quickly.  Once baby is fed, you can successfully put baby back down quickly, but I would advise that you not keep the house too quiet.  Think what is was like in utero for a baby, think about the noises at the hospital, now think about the stillness in your home.  Why do babies sleep so well at the hospital but suddenly stay away fussing for hours at home?
It's been a week, you are in the same clothes that you left the hospital in, you are covered in breastmilk because your are leaking, you haven't showered and makeup has no value here!
This my new parent friends is NORMAL!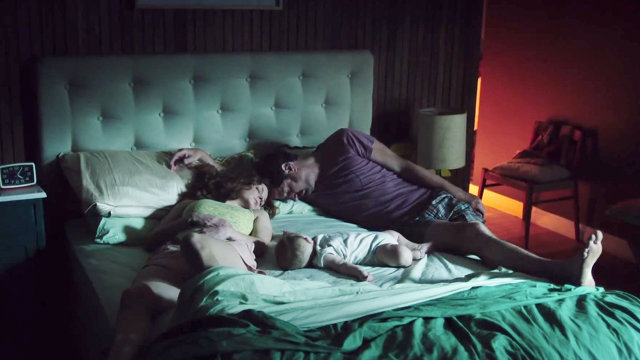 You will find balance, your will learn your new rhythm and you will be OK!  The first three weeks are the most challenging in all aspects, but it does get better!  Eventually you will begin to feel like yourself again, one thing to consider is that a Doula can help expedite this process.  Don't reinvent the wheel, allow them to come in an take care of you while you take care of your baby, allow them to teach you what they have known for years, they have tricks of the trade and wisdom that you so desperately need.  They share these things without bias.  You deserve to have the hands on training that will allow you to navigate this time with more ease than you anticipated.
Understand fact from fiction, know the realities of new parenting so that you keep your expectations real and know that you are not alone, and that there is trained, valuable, excellent help available to YOU!
Doulas, help your families prepare for the realness of being new parents, share with them that it can be challending in mind and body and help them build confidence in themselves through your support.  Stay tuned for a really great advanced Doula course on this very subject, Summer 2016.
Together we help families thrive!  Working toward the betterment of all families to help limit postpartum mood disorders for moms and dads/partners, build confidence and bring back the modern village needed to raise healthy famililes.
Rená Koerner
Birth professional for almost 15 years.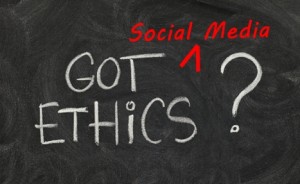 Someone has just discovered they are expecting a baby or recently delivered their baby!  This is exciting and you want to celebrate this news, the families accomplishments and the beauty surrounding such gloriousness... but is it your story to tell?
Social media gives us access to INSTANT results, news and information, reliable or otherwise.  Your Facebook, Twitter, Instagram, Flick or Snapchat often include todays fine meal or yesterdays mishap and you scramble for the most likes, comments or instant gratification from that post.  Well a new baby will certainly give you the results you may secretly desire, but again is it your story to tell?
The answer is NO!
I'm going to go as far to say it's the parents RIGHT to be the first to announce their story.  Family members please do not steal this moment from them!  They may not be able to announce this news right away, give them time to settle, recover and write about their journey.  Time could mean a full month or more, there is no limit.
There may be an entire back story to be shared, certain details they need to work through and a regrouping that needs to occur.  As they gather their thoughts, quietly provide them with what they do need from you;  a short visit to bring food, an older sibling for a visit, offer to do a chore around the house, run an errand or just be there when they reach out.
Do not steal their thunder!
Birth professionals, you too are accountable to this respectful act.  Often times parents sign consent or give permission to share their birth story, but please make sure your timing is appropriate.  Allow them to be the first, don't tag them on a post in Facebook!  This isn't the way most parents envision announcing the birth of their child.  Keep that space sacred and respected.  Once they have announced their arrival - then piggy back off of that with maybe a slight count of the events or timeline (NOT birth story). I would strongly recommend only recounting the events as they happened NOT your feelings or thoughts on the event, this takes away from their memory.  What if they have a completely different view of how it all happened?
Maybe you mentioned that mom pushed her baby out with ease?  And she's thinking "Bullshit!  I pushed hard and long, it was the toughest thing I have ever done in my life."  Have your just discredited her memories or her efforts in that one innocent statement?
We need to begin thinking about birth from the family and babies point of view.  Continue to share that YOU had the honor of attending a beautiful birth or having knowledge of such incredible accomplishments, but in no way do you paint that picture, nor do you take credit or responsibility for the event!
We as Doulas are not bound to HIPAAs laws but we should certainly act as though we are.  I cringe when I see Health Care Providers posting pictures along side their colleagues, and in the background I see a woman still laying on the operating table from her C-section, I know she did not consent to this type of posting!  What if that was YOU or someone you knew and loved.  
You can certainly post:  "I had the honor of attending a birth today!", "As a Doula, I was allowed to support a family as they traveled into parenthood".  Don't mention names, locations, gender or other identifying details.  Allow the family to tag you in that post if they feel inclined to do so.  NO photos unless they ask you to post, along with a signed photo release.  Because they may come out of their euphoric haze and be upset or disappointed with what they see.  Know the expectations ahead of time, talk with your clients about this.
Treat family and clients as you would want to be treated, show privacy and guard their memories - they last a lifetime!
EXPECTATIONS, EXPECTATIONS, EXPECTATIONS!!!
We all have them, but are they realistic and have they been communicated?  If not, are you setting other up to fail you!?!
As new parents you have "hollywood" visions of what life will be like with your new baby.  Everyone dressed in white, baby snuggled blissfully in your arms, the window dressings blowing in the gentle wind of the window that overlooks the meadows... raise your hand if this actually applies to you?  SHOCKING not very many will raise their hand, because it's fantasy.  The reality is having a baby requires patience, realistic expectations and probably an additional village to help you to raise your baby.  
Then hire a Postpartum Doula and be sure to communicate your needs.  Otherwise you may be disappointed.  Is it sleep that you desire?  A shower? A warm meal as a couple?  Help with learning babies cues? How not to have baby sooth ONLY at the breast?  For each family these expectations are different.  You and your support person can make this time near to the utopia described above, with just a little communication.
If you have a Birth Doula, what you think you need and what you may end up needing may change... in the moment do your best to find your words.  During the interview be sure to explain your expectations.  "I will need you in early labor", "I may need you to be my primary support person", "I love touch, this is what I want all throughout labor", if you don't communicate these things during the interview, the Doula may not know what she's signing up for and she may disappoint.  The honest open communication can help families determine what Doula is BEST for them.
Doulas, please LISTEN!  Studies have shown almost every single person listens to respond!  Don't listen while thinking of what YOU want to say, listen to what the family is actually saying to you.  Hear the words!  If you have taken my training you know this is instrumental in improving your Doula skills.  If you hear what the family is saying and you don't feel you can achieve those expectations, please refer them to another Doula.  Don't compromise your business practices in exchange for a disappointed client.  Everyone wins when there is honest - open communication.
Build your community!  Set yourself and your support up for success!
Read more in the most recent CAPPA Connection
Imagine you are sitting with a group of women, they know you are pregnant and for a moment you feel safe enough to announce that you plan to have a natural birth!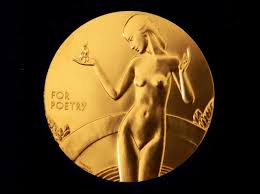 Wait!  What?  What is their reaction?
"Oh MY God!", "Why would you even do that?", "There is not a gold medal at the end", as they continue you feel like you are being backed into a very lonely dark hole.  The judgement, the lack of support and the outrage and god-for-bid you announce you plan a home birth for the love of chocolate the explanations get bigger!
Have you ever been on the receiving end of this?  Better yet, have you been the one to protest a "friend" or loved ones choice?
WHY?
I have spent a lot of time wondering, asking and researching this very topic.  Time and time again I hear clients second guess themselves and cry, yes I said CRY, because they were made to feel like bad moms; already and baby hasn't even arrived!  I've hugged those moms and wiped their tears over and over again.  They aren't bad moms because they want to lessen the exposure to unnecessary interventions (that aren't without risk) or because they want to heal quickly so they can meet the needs of their brand new baby.  These are well educated moms, who took the time to research their options and found that this was the best choice for them / not you.  You may have decided differently and that's ok too, your should never be made to feel bad because you wanted a medicated birth or to birth in a hospital, that is certainly your right and you too should feel supported.
If you have been on the receiving end of this, come from a place of compassion for the woman who isn't being supportive.  Sit back and ask yourself if she ever shared details about her own birth with you and what that looked like.  Chances are she wanted to have a normal birth too but along the way she was scared or unsupported and it dictated the decisions she made and ultimately she may have some regrets.
Women please stop judging other women for their birth choices, either way is ok - for that person!
Here is my theory on the subject and I encourage anyone who disagrees to email me, because I am not done trying to learn more on this subject.  If a mother-to-be announces she wants a natural birth, do you then feel she is judging you because you didn't have a natural birth?  Do you protest her choice because it is a reflection on how you birthed your baby?  Do you feel by her saying she wants a natural birth, that she is in some way annoucing that she is better than you?  So you reaction is to critcize her choice or denounce that there is no way she's going to be able to handle the pain, nor will she meet her goal of a natural birth?  Think about it...
My job as a Doula isn't to tell women how to birth their babies or convience them to have a natural birth, in fact I don't even call it natural birth!  I call it "normal birth" left alone, this is what their body and baby would do.  But I know 100% without a doubt you CAN birth your babies normally, I find it's my job to convience YOU that you can do it!  To help you drown out the ney-sayers in your head, to lift you up, encourage you to stay your path - because you chose a normal birth for all your own reasons and you will do it!
Let's lift women up with where they are in their vision for birth, encourage her to birth her way!  The entire team needs to be on the same page as HER (the partner, the family, the entire support team, the Doula, the hospital and yes, the care provider).  If there is a missing link in this chain, you will have a harder time in achieving your birth goals.  Do not compromise, your baby is relying on you to make decisions throughout.
Ask yourself if you have an agenda for someone elses birth!?!



What is the very first thing people will ask when you announce that you are expecting?  

Answer: "When are you due?"

My hopes for your reply: "In the Spring, Winter, Fall or Summer!"




Why?  Because you don't know it yet, soon the endless phone calls will begin, "have you had the baby yet?", the text messages will flood your phone like a teenage girl, "have you had the baby yet?", "what's wrong with you that you haven't had the baby yet?", "when are you inducing, since clearly you can't go into labor yourself?".




NEWSFLASH - you aren't broken!  Your due date means NOTHING! It is an "ESTIMATED" due date.




But there is a lot of emphasis on this date.  You expected by this date that your sweet baby would be in your arms.  You aren't broken, your baby doesn't have a clock or calendar, there are only suspicions on what triggers labor, even the natural things or scheduled induction will not insure that you will go into labor.  Labeled yet another NEWSFLASH - EXPECTATIONS are a hilarious thing.  




Let's understand the science to put your mind and everyone else at ease.  If you are getting those calls or texts, simply just copy and paste the link to this article as your reply.  If you received the copy and paste to this article, try this instead:  "let's go to lunch", "let's get a manicure or pedicure", "I trust that you aren't broken and your baby will be here soon", "how can I help you to pass the time until your baby arrives.




ACOG (they write the rules for Obstetrics and Gynecology) says you are considered full term at 40 weeks (NOT 37, that's when you are out of the woods and they would not try to stop your labor) and not "past due" until you are past 42 weeks.  So sit back and enjoy your baby being carried with ease, being fed without waking you in the middle of the night, knowing your baby is being soothed by the sound of your heartbeat.  




This is how your due date is determined, you might quickly notice the flaws.  The pinwheel or app your Doctor is using at that appointment to confirm your pregnancy is based on this formula, from 1850!  No this is not a type-o, I did type 1850 on purpose.




Dr. Naegele, circa 1850, determined that the average length of human gestation was approximately 266 days from conception.

He assumed that the average woman had cycles that lasted 28 days and that she ovulated on Day 14 of her cycle.

However, we know that this isn't true!! He used his data to come up with a mathematical calculation for due dates:

((LMP + 7 days) - 3 months) = Due Date
EX: ((January 1, 1996 + 7 days) - 3 months) = October 8, 1996




Dr. Naegele did not consider certain factors in his calculation. For example: Not every woman ovulates on Day 14. One study indicates that we need to add 12 days to the Naegele EDD for Caucasian, first time moms, and 7 days for Caucasian moms having subsequent children. African American and Asian women tend to have shorter gestations.




Nowadays, doctors use ultrasound, when available or if there is a question of menstrual history. Ultrasound can be an effective way of dating a pregnancy, but this accuracy is lost if not performed in the first half of pregnancy. Not to mention the current controversy as to whether or nor ultrasounds are actually safe for the unborn child. Natural Attachment does not offer or perform ultrasounds and advises against Vanity Ultrasounds (Keepsake Ultrasounds and ultrasounds used to determine the child's sex).




Most folks agree that there are many ways to date a pregnancy, and that not just one factor should be used to determine the final due date. Other factors to consider are: Quickening (first time mom feels the baby move) Fetal heart tones heard through doppler, stethoscope and fetoscope Fundal height (Measurement of the uterus done throughout pregnancy) A mother's Fertility Awareness Method chart.




Breathe easy now! You will be given options about your birth and it's outcome at this point.  You may be asked to come in for non-stress tests to ensure baby is doing well as you wait for labor to begin.  You will definitely be offered to induce, do your research (articles included below), know your Bishop Score for the likelihood of a vaginal birth, think of it from the babys' point of view, call your Doula so she can give you good information to discuss with your care provider, last but certainly not least TRUST in your ability to make good decisions and be at peace with those decisions.




Even a doctor's predicted due date is nothing more than a prediction. Only 10% of women deliver on the estimated due date. Half of women hit the due date within one week, but 90% deliver within two weeks of the predicted due date. This is why some obstetricians have started predicting due "weeks" instead of dates. ~ O. Wallace

Inducing labor is intrinsically ironic. It works best when least needed and often fails when needed most. It also causes the very problems it was intended to prevent. A German obstetrician in the early 1800s simply declared that a pregnancy should last ten moon months, that is, ten months of four weeks each. However, when researchers in 1990 study followed a group of healthy, white women they discover that pregnancy in first-time mothers averaged 8 days longer, and the average was three days longer in women with prior births. ~Henci Goer







Bishop Score: https://en.wikipedia.org/wiki/Bishop_score" target="_blank">https://en.wikipedia.org/wiki/Bishop_score (Midwifery model of care says anything over 9)

50% of Inuctions end in a C-section: Labor Begins on it's Own

Understand Inductions: Henci Goer, Elective Induction

0

/